A year of challenges and triumphs at John Perkins Construction
1st August 2018 | News
As our financial year draws to a close, Contracts Director Rupert Perkins looks back on the past 12 months at John Perkins Construction.
It's been a year of noteworthy projects, exceptional award wins — and, just to remind us we're human — some tough challenges, too.
During both the ups and downs, the whole team has pulled together to work tremendously hard, and we're pleased to end the year on stable footing, with an upward trajectory.
Embedding the changes
The fact that things are looking so rosy feels like strong justification of the changes we've made to the business over the last two years.
A reorganisation of the company in 2016/17 saw Graeme Young appointed as Operations Manager and Alex Jenkins move up to the role of Commercial Manager. Reporting directly to me as Contracts Director, Alex and Graeme hold joint responsibility for the production side of the business. Working in partnership, their balance of experience and skills is proving to be a successful combination.
A period of growing pains, in addition to some stalled projects along the way, unfortunately resulted in difficult conditions for the business. However, thanks to the hard work of the team, we feel that we've weathered the storm.
With the changes to our business-model well and truly embedded, we're stronger than ever. We're now reaping the rewards of greater efficiency and sharper project management.
Celebrating our award wins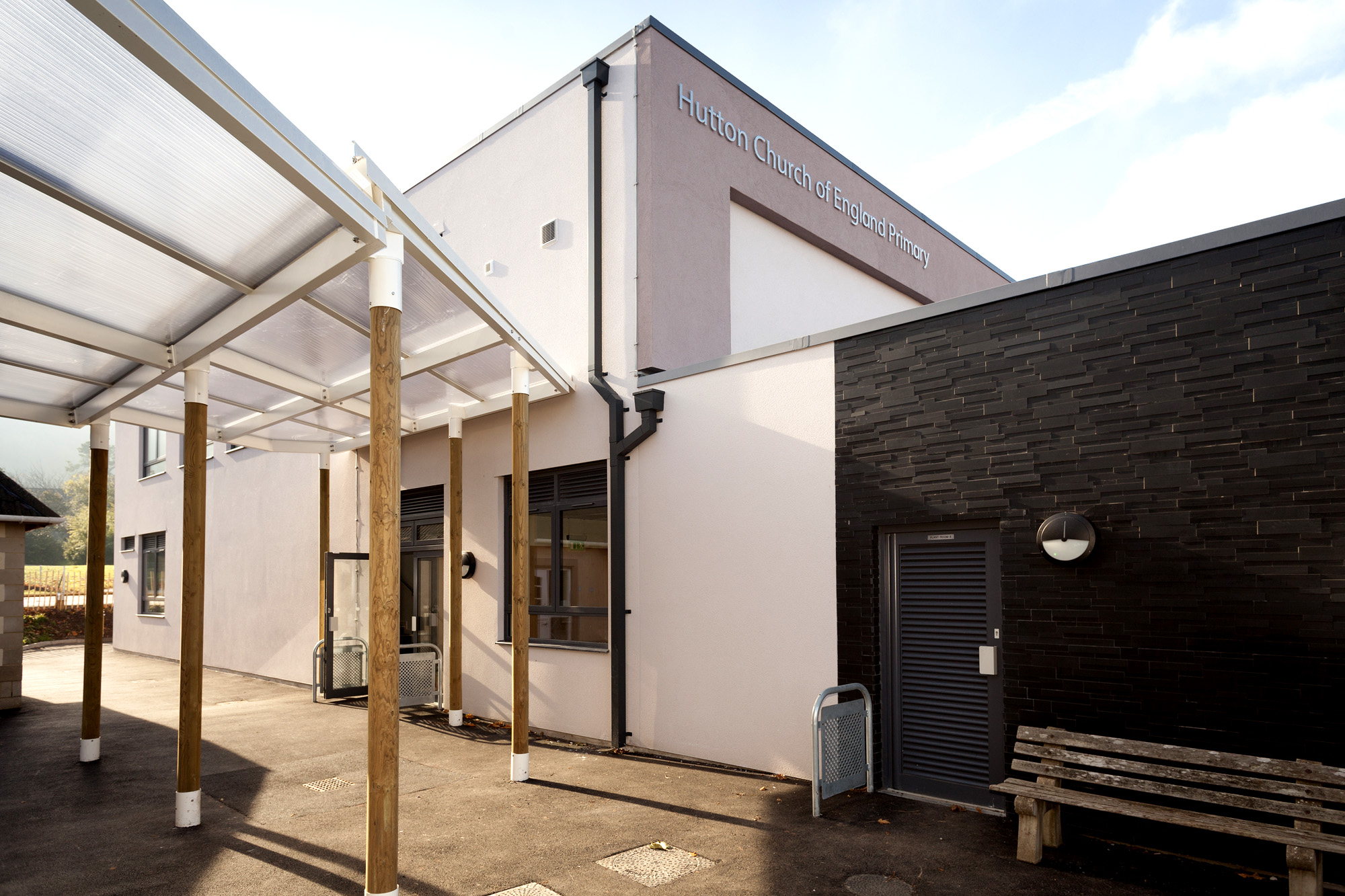 The John Perkins core values of honesty, openness, integrity and flexibility were rewarded in grand style in May when we took home the Most Considerate Site (£1m-5m Category) accolade at the Considerate Constructors Scheme (CCS) Awards.
The only award of its kind given out in the UK, this trophy honours the dedication of Site Manager Hayden Pickett and the rest of the team in making our extension/refurbishment of Hutton CE Primary School more than just another building job.
Scooping a top accolade at the 2018 CCS Awards caps off three years in a row that John Perkins Construction has won a Gold National Site Award — at Fosse Way School, Underfall Yard and now Hutton CE Primary School.
Further awards recognition came at the Building Safety Group Awards. Our Health and Safety practices during the complex restoration of Underfall Yard won the BSG Project Award.
Our achievements at YMCA's Bristol Wing, Hutton CE Primary School and Hydrock's Over Court Barns also received attention, being shortlisted in the National Federation of Builders (NFB) Awards and the LABC West of England Building Excellence Awards.
Repeat clients … and new challenges
We're extremely proud of the fact that the majority of our work continues to come from repeat-order clients. Currently, over 80% of the projects we have on site are for clients we've worked with before, including YMCA, UWE Bristol, and the University of Bristol. We're also pleased to see many clients opting for a collaborative approach, using the negotiated route.
However, we're not content to rest on our laurels. As with all businesses in the UK, we're mindful of the challenges of Brexit and the associated economic turmoil. Part of our strategy for the future is to keep a wide spread of work streams. We are always looking to work in new areas that are a good match for our skills, such as at Bath Cats and Dogs Home, where we are constructing an animal welfare facility.
Upskilling our people
Another of our successes over the past year has been the professional management training that our core staff have undertaken. As a growing, ambitious business, we see the difficulty of recruiting the right people with the right skills. For us, the answer is to upskill our own people. We have benefitted from CITB funding, which has allowed us to invest in training from the NFB Business & Skills Unit.
Health and Safety remains a key focus for us. It's been a good year in terms of our performance, with no reportable accidents and just seven minor accidents in the last 12 months. We are continuing to work on further improving our Health and Safety with both our senior managers and our supply chain.
Fruitful pipeline
The period of 2017-18 has been undeniably challenging, but the business has made a sustained recovery in terms of project profit margins. We are now in an enviable forward-order position, with a fruitful pipeline of projects across a range of sectors.
This pipeline of work means that we have nearly reached our turnover target for 2018-19 and fully expect to exceed it. There's plenty to look forward to, with many more exciting opportunities on the horizon. The next 18 months look set to be some of the most significant in our history.