As JPC embarks on its 30th year, Rupert Perkins looks at what's next in 2022 (and even 2052)
1st February 2022 | Blog Posts
From humble beginnings working out of one room, to a multi-award-winning construction company on track for £10m turnover, John Perkins Construction celebrates its 30th year in 2022. In this Q&A, Managing Director Rupert Perkins reveals what's next for JPC – both this year and in another 30 years.
What are you most excited about for the year ahead?
We have upcoming projects in aviation, further education, health, charitable, historical buildings, and high-rise residential development. It's exciting to have the opportunity to prove to both our clients and to ourselves that the JPC way of building can produce outstanding outcomes.
It's been almost three years since we put in place a new strategy, with a focus on boosting efficiency and developing new systems for smarter working. As part of this strategy, we invested in a new office in Newport and began actively pursuing work in Wales.
It wasn't always easy, and we've had to stay the course, but we're now delighted to say that almost 50% of our current projects are in Wales, with further opportunities on the horizon.
What challenges do you foresee?
The overall feeling in the industry is positive, but there's a lingering 'once bitten, twice shy' mood, with many people expecting things to go wrong based on the last two years.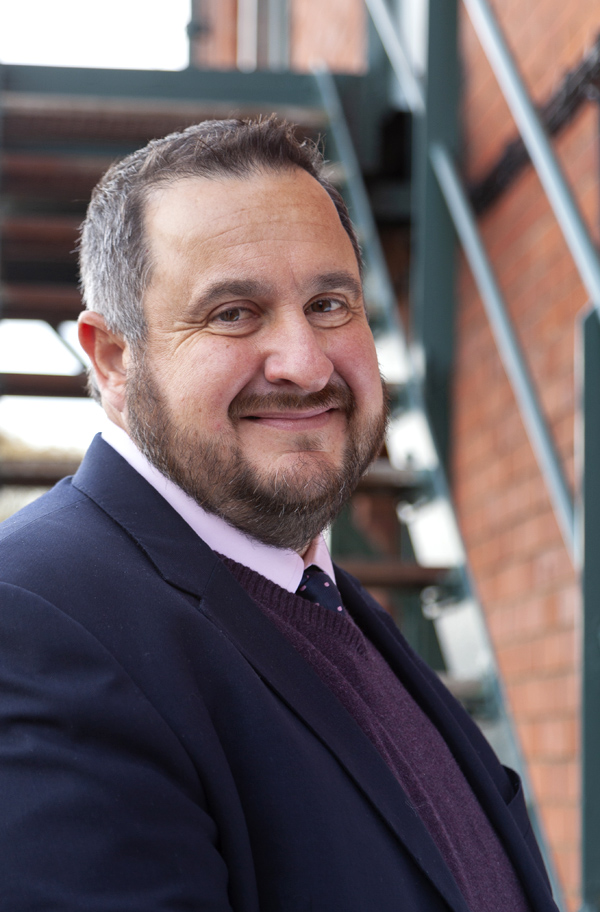 Fallout from the pandemic continues to have an effect, in terms of securing planning approvals, delayed start dates, and rising costs. Much of this is outside of our control and outside of our clients' control, too.
The return of economic confidence will take time, but it feels like we're on the right road.
What has changed most about the company in the last 30 years?
In 1992, the directors, Rob Yeandle and David Perkins, my father, were working out of one room at my mum and dad's house. The company worked mainly on church repairs, small school refurbishments, and residential extensions.
In many ways, things couldn't be more different now, with two offices, more than 20 employees, and major projects of £3m+. However, what's stayed the same is the ethos of the business.
In the early 90s, Rob and David established the JPC values of honesty, openness, integrity and flexibility.
Those are the values they had as people; how they wanted to be measured in life. They weren't wheeler-dealer types, trying to make a quick buck. They believed in ongoing relationships – something that has remained at the core of JPC to this day.
Where would you like to see JPC in 30 more years?
It sounds corny, but I'd like to see a business that continues to cherish those core values. A business that puts the focus on sustainable profits, rather than making an all-out race for size. A business that puts something back into the communities where it builds.
In short, I hope that, in 2052, JPC will be continuing as a business I'm proud to associate myself with.