Construction Awards of Excellence win: how we did it
23rd June 2021 | Blog Posts
In April of 2021, John Perkins Construction was named Building Contractor of the Year: England (Turnover Under £15m) at the prestigious Construction Awards of Excellence 2020.
The judges praised John Perkins Construction's "approach to industry collaboration", in an entry that focused on The Corsham School sixth form centre project as a leading example of how we work.
Here are five key areas that we feel contributed to our award win:
1. Willingness to come up with innovative solutions
The Corsham School's £1.7m new-build sixth form centre, with enhanced SEND (special educational needs and disabilities) facilities, was completed over two phases, with the finished result referred to as "perfect flexible space" by Deputy Headteacher Marcus Chapman.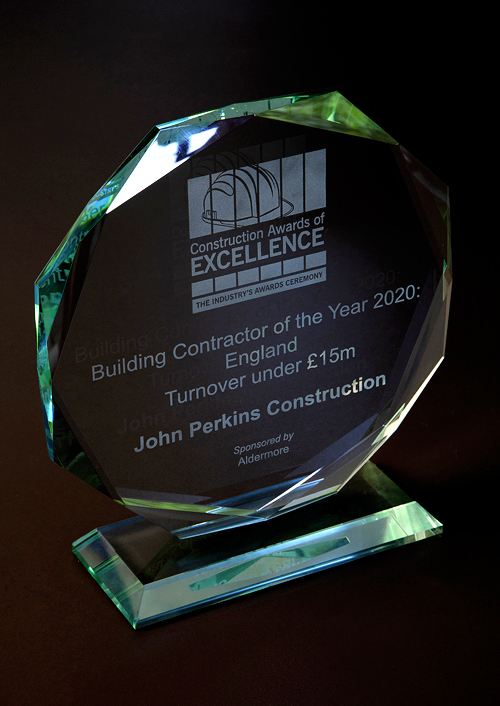 However, it was a building that almost didn't happen.
When the project went out to competitive tender, the school found out the cost would be 50% more than they'd planned for. Post-tender, John Perkins Construction was the only contractor prepared to sit down with the school and come up with a cost solution that fitted both budget and needs.
"What started off as a dire situation became a huge relief," comments Marcus Chapman.
This collaborative style of working continued into Phase 2 of the project, where JPC got involved early and both sides worked together. Originally, for Phase 2, the school wanted a detached building for its SEND students, but this fell beyond their budget constraints.
Undeterred, John Perkins Construction proposed to reimagine the SEND building as an extension to the sixth form centre. To reduce costs, we carefully stripped the gable end elevation, where the extension would go, and reused these materials. As a result, we were able to deliver a new space for the SEND students at 60% of the original cost appraisal.
"Even when we thought it would all be impossible to achieve, it was the determination and creativity shown by all at Perkins that enabled the project to be completed within our very finite educational resources," says Marcus Chapman.
2. Getting input from (teenage) stakeholders
Constructing a new school building means you have hundreds of stakeholders in the form of inquisitive teenagers. We wanted to make sure they felt involved in the project.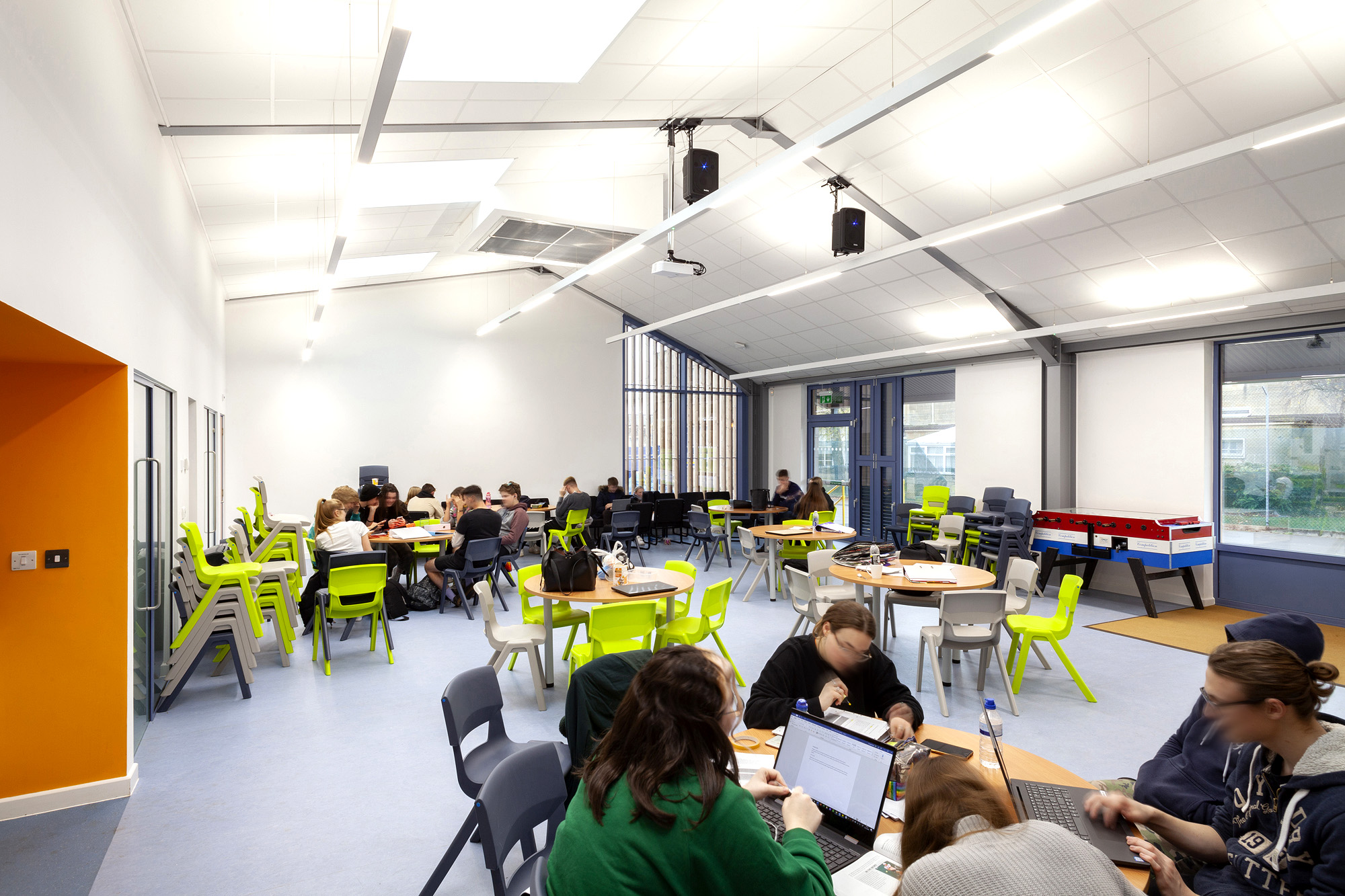 In collaboration with Alec French Architects, we held workshops with the students to give them a say in how their new building would look. We used technology to 'mock up' different options for colours and materials.
The students loved it – staying for as long as three hours to have their opinions heard.
3. Minimising disruption on a 'live' site
At Corsham, the site was adjacent to the main exit route out of the school, where the coaches arrived/departed. This type of 'live' environment meant that extra sensitivity was required to ensure no disruption for the school.
Efficient programming, working in close collaboration with our supply chain, meant that everyone was aware of their responsibilities and nothing was left to chance.
Rigorous stakeholder engagement, backed up by daily liaison, meant we kept the school briefed on large deliveries and operations. Particular care was taken not to disturb the school's key dates, including exam periods, sports day, and open days.
4. Waste not, want not
We proactively uphold good environmental management on all our jobs, through the rigorous implementation of ISO 14001 procedures, with detailed and specific environmental risk assessments drawn up for every project. We also work closely with a recycling contractor to ensure waste is recycled wherever possible.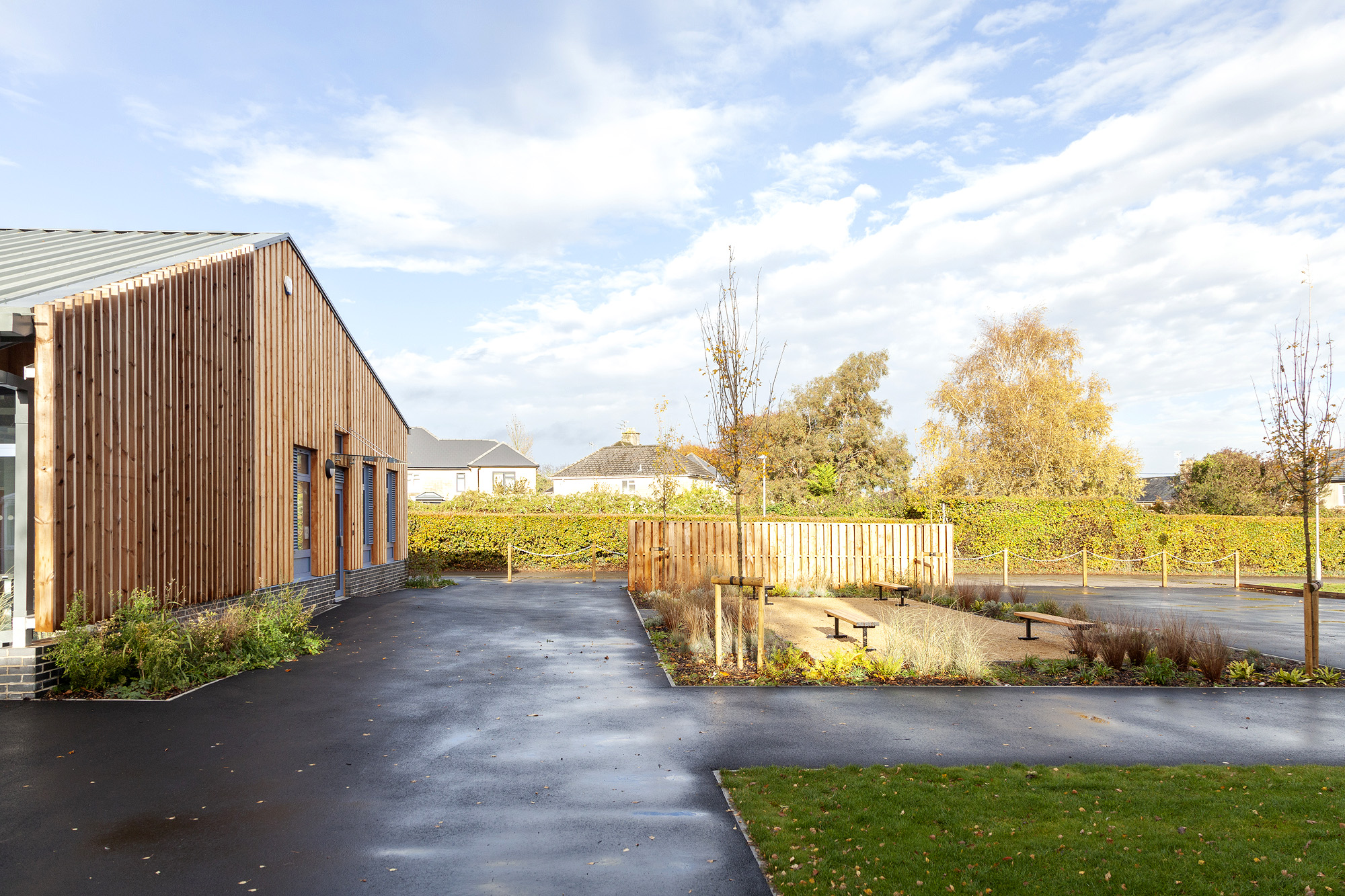 However, we know that reuse is even better than recycling. At Corsham, we were able to use the natural wastage of timber from the cladding to build shielding fencing to the SEND garden.
The school had wanted this fencing, but they didn't have the budget for it. We were delighted to be able to deliver it for them anyway, at no cost – and by using materials that otherwise would have gone to waste.
5. Never say "not our problem"
Finally, we try to provide the softest landing possible for all our projects. At Corsham, the sixth form centre was delivered with minimal defects, and even though we are now out of the defects period, we remain in regular contact with the school.
We pride ourselves on never saying, "It's not our problem." For example, the week before Christmas, when the school had an issue with the taps in the WCs, we arranged for a plumber to visit immediately.
We're extremely honoured that the Construction Awards of Excellence chose to recognise our work with the Building Contractor of the Year: England (Turnover Under £15m) accolade.
The Corsham School sixth form centre represents the best of what can achieve. That said, it's absolutely not a one-off, and we will continue to apply the same values to all our projects in the future.