Historical Aerospace Bristol workshop opened by HRH The Princess Royal following JPC's restoration works
29th July 2021 | News
Rupert Perkins, Managing Director of John Perkins Construction, was delighted to attend the ceremonial opening of the new Conservation in Action Workshop at Aerospace Bristol.
At the ceremony, HRH The Princess Royal, the museum's Patron, formally opened the Conservation in Action Workshop. This marks the completion of the 106-year-old hangar's restoration, carried out by John Perkins Construction.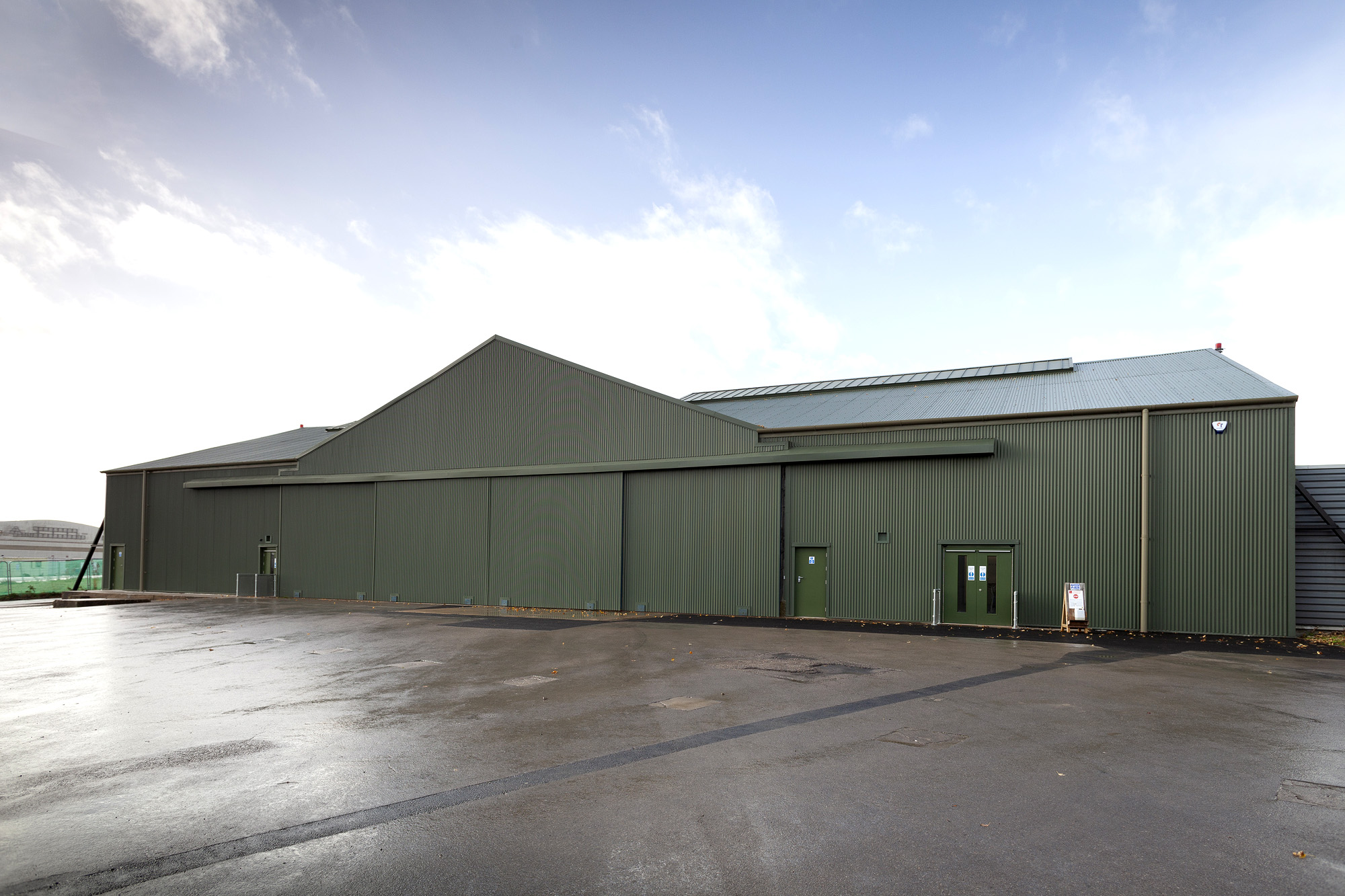 Situated in a restored Grade II listed WWI aircraft hangar, built around 1915, the latest addition to Aerospace Bristol will allow visitors to get up-close to conservation projects – including the Bristol Freighter, Fighter and Bolingbroke – and watch as volunteers work on historic Bristol aircraft.
Rupert Perkins comments: "We're extremely proud of the restoration works we carried out at the Conservation in Action Workshop, and it's lovely to see aircraft in their new environment, ready for important restoration work to go ahead."
He adds: "It's always wonderful to play a part in preserving Britain's industrial history, and it was gratifying to observe the depth of interest Her Royal Highness showed in technical aspects of the build."
Museum staff and volunteers are now preparing the new workshop to welcome visitors in August.