How to build business resilience: Rob Yeandle discusses his journey to a masterplan for smarter working
1st September 2021 | Blog Posts
Over the last year, John Perkins Construction's Chairman, Rob Yeandle, has been focused on how to embed business resilience into the way the company operates.
At the very core of business resilience is the principle of minimising waste and maximising efficiencies, in order to futureproof the company against potential difficulties.
The culmination of this work has been the creation of a 'masterplan' of resilience goals, measures and targets for the company. With this masterplan in place, JPC is now embarking on a new era.
"We've already begun refining our working practices, in order to work smarter and provide an even better experience for our clients," comments Rob Yeandle. "This marks a fresh start for us. Over the last 29 years, JPC has grown by doing things well, bolting on new ideas where they're needed. Although there's plenty of positives in the way we've been working – many that we'll retain – it was time for us to look at things anew."
"We needed to provide a blank sheet of paper for our business," he adds. "We can find the best ways to do things, rather than falling back on what we've always done. Looking at things fresh, without having old concepts in the way, can be transformative."
In this Q&A, Rob discusses the process of formulating the masterplan, the lessons he learned along the way, and advice he'd give to other companies looking to bolster their business resilience.
How did you begin the process?
I knew from the start that it was important to break out of the 'tunnel vision' of old ways of thinking. I wanted to expose myself to new ideas and engage with people beyond my usual network.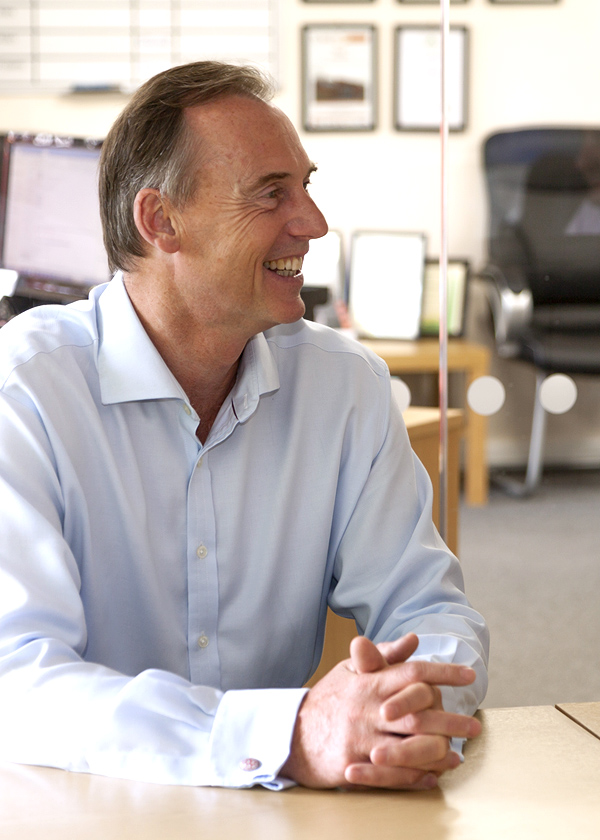 This involved virtual networking with other company directors, absorbing keynote speeches, and making use of business coaching. I've also been reading more than I ever have in my life!
From these resources, I've been able to pick out what's most relevant to the construction industry and to JPC.
Was there anything you considered and decided against?
One route would have been to use a KTP (Knowledge Transfer Partnership), linking up with an academic/research organisation and bringing in a business graduate to lead us through the transformational process.
It didn't feel like the right approach for us at this time. It would have been a hard transition, one that we didn't feel meshed with the style and culture of our business. Ultimately, we decided that a softer, less radical approach was more flexible and adaptable to our needs.
You separated your business resilience work into four categories: Financial, Customer, Business Process, and Learning. What do you think is the most important aspect of business resilience?
A balance of all four is definitely needed, but learning is at the heart of what we're trying to achieve.
When you're seeking to learn lessons from previous work, and changing your processes accordingly, you'll naturally find you're continually improving. This also has a knock-on positive effect for the other areas of the business.
What was your biggest lesson learned from resilience work?
I learned to question everything, to always ask "why?"
The nature of construction is that there's a lot of repetition. On each project, you're doing many of the same things, the same way. This can lead to entrenched beliefs. "This is how we've always done it, so this must be the right way."
It was a necessary – and even therapeutic – process to look at everything with a critical eye. Specifically, we needed to question whether our ways of working line up with our current business strategy and goals. If the way we're working doesn't build towards our goals, why not do things differently?
What advice would you give to other companies embarking on this journey?
Keep it simple, follow the process, and don't overcomplicate matters.
A mistake I made early on was overthinking things and making the work more complicated than it needed to be. It's easy to rush ahead and end up doing detailed work around potential changes to the company's operations – before you've even laid the groundwork.
Working logically, simply, and without jumping ahead, makes the process much easier. The detailed work can only be started once you've agreed and established your goals and objectives. This applies even when it comes to quick wins.
Business resilience work can be overwhelming at times, but this process of stepping back and asking "why?" is also reinvigorating. We're already seeing the benefits of the business resilience work, and it's a something I would recommend every organisation look into, whether on a large or small scale.