In pictures: JPC helps to 'Keep Wales Tidy' at community garden project
30th March 2023 | News
In Newport, at a site close to our Transporter Bridge Visitor Centre build, John Perkins Construction helped to construct a volunteer-led community garden.
The project, organised by Newport City Council in partnership with Keep Wales Tidy, features raised beds, a wildflower meadow, and a vegetable patch.
Mitch Duggan, JPC's Aftercare Manager and an experienced carpenter, spent two days on the project, with other members of the JPC team also helping out.
Alex Jenkins, Commercial Director of JPC, comments: "It's a privilege to be working on such a special project at Newport Transporter Bridge, providing a state-of-the-art visitor centre for both this generation and future generations to learn about the bridge. This project is all about community, which is why getting stuck in at the community garden, and other community engagement, is so important to us."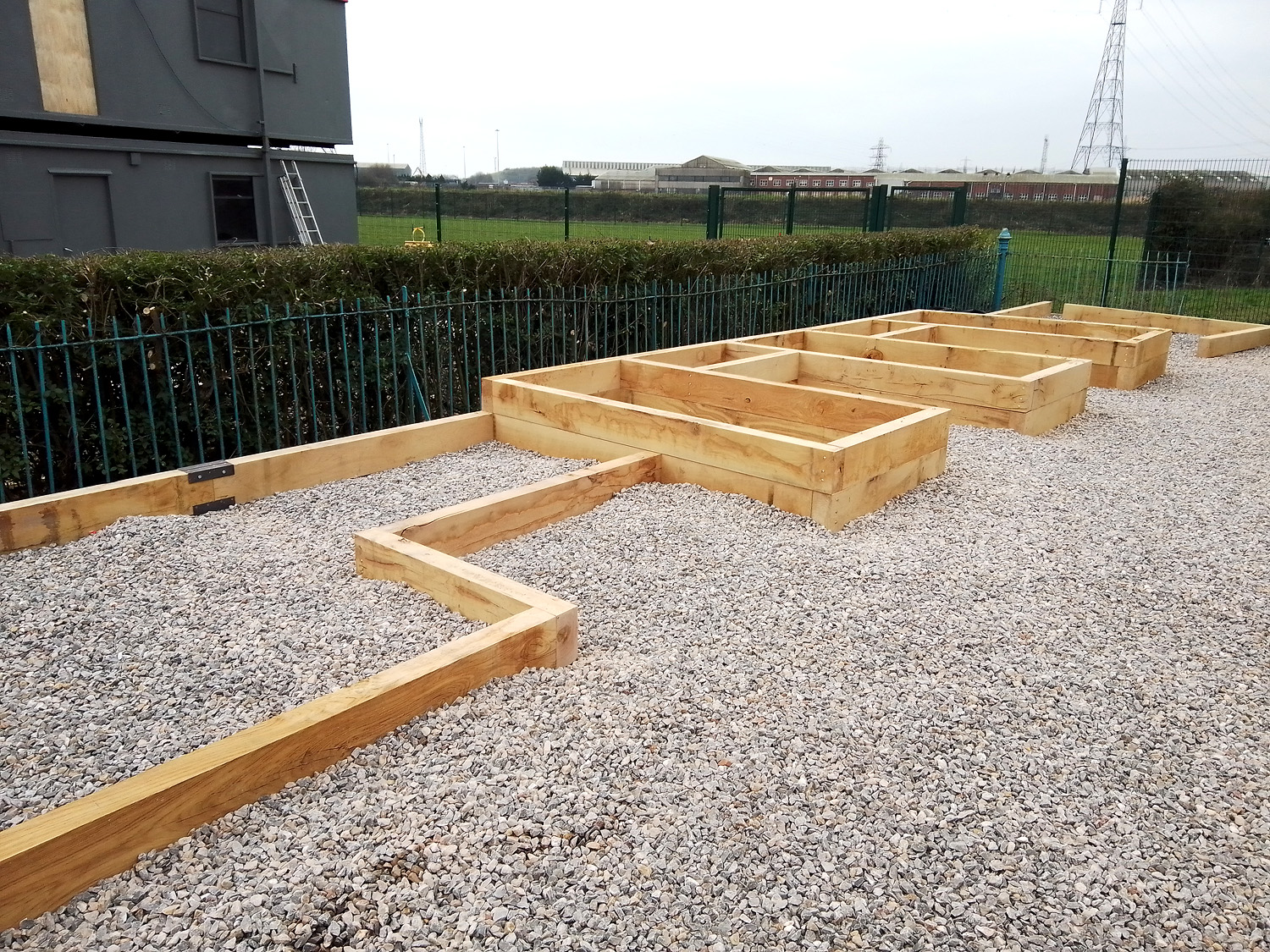 The raised beds begin to take shape …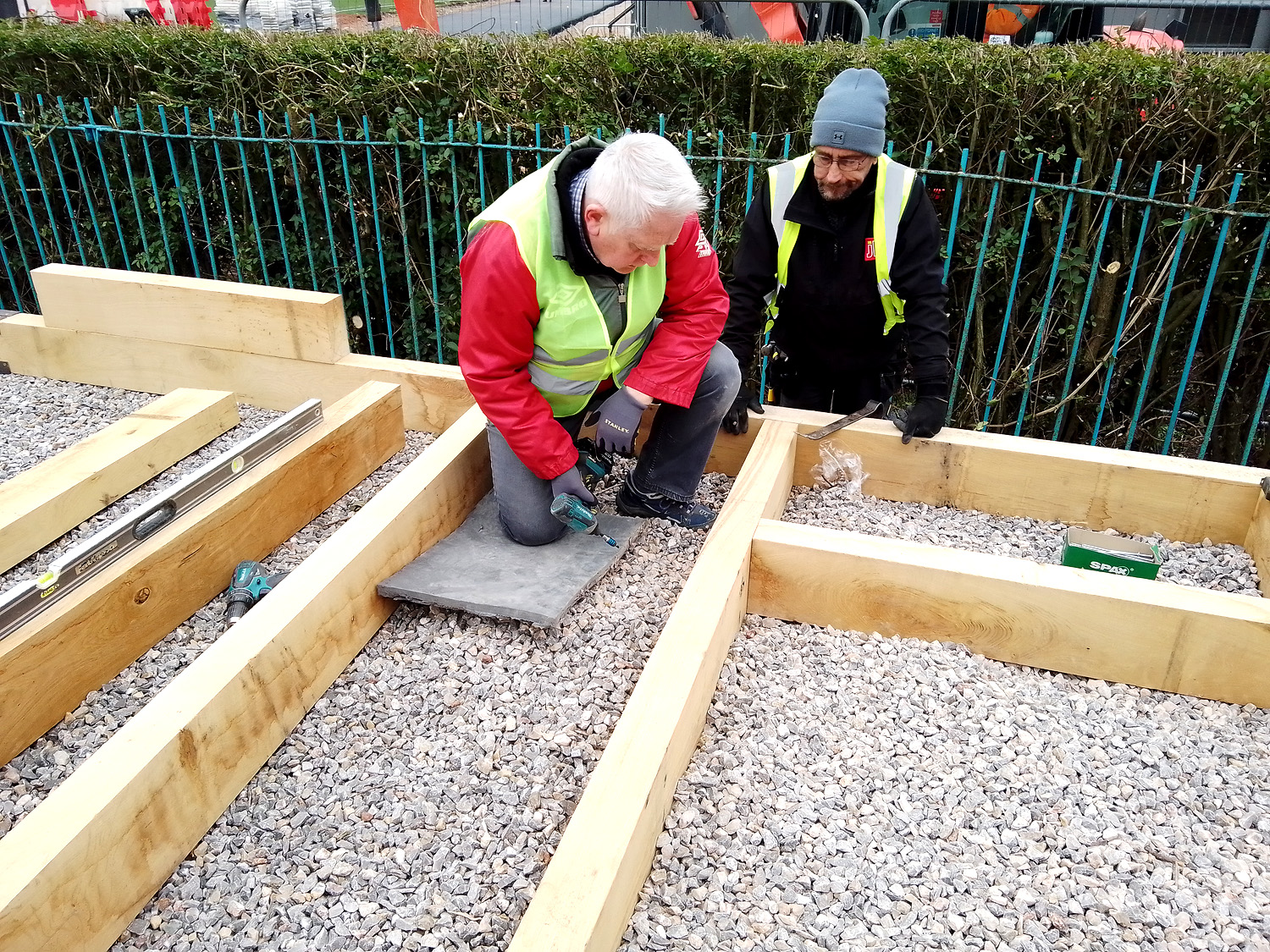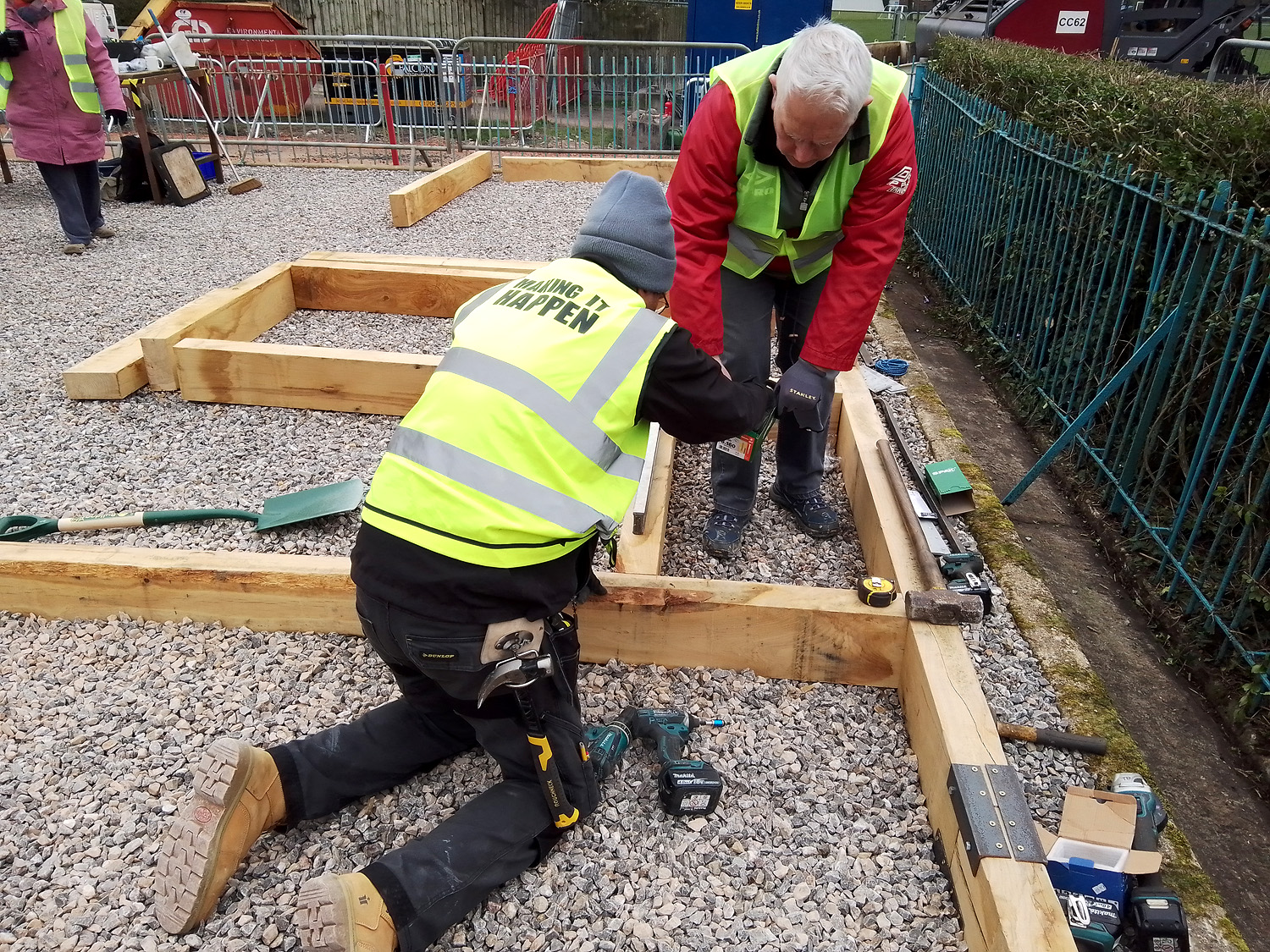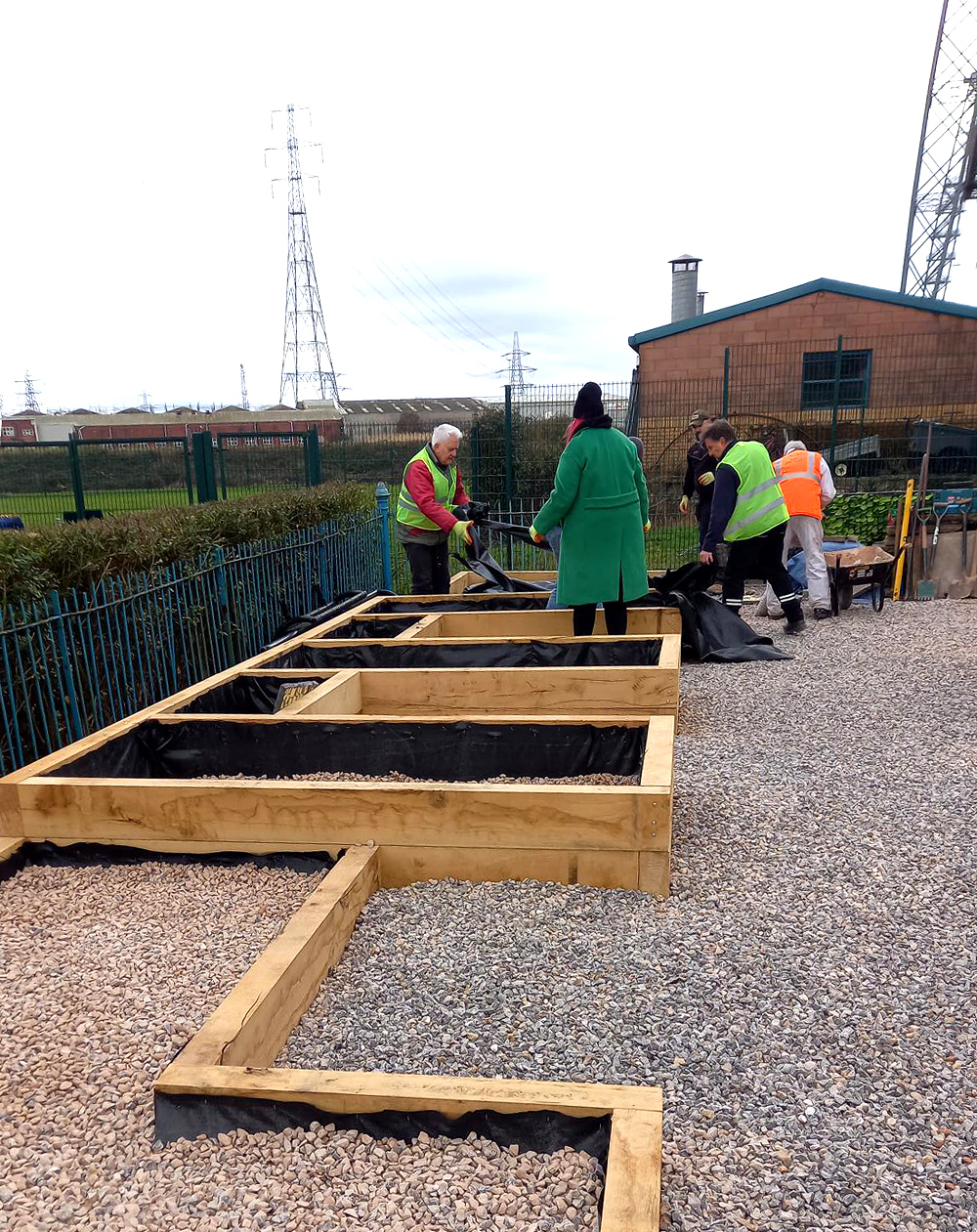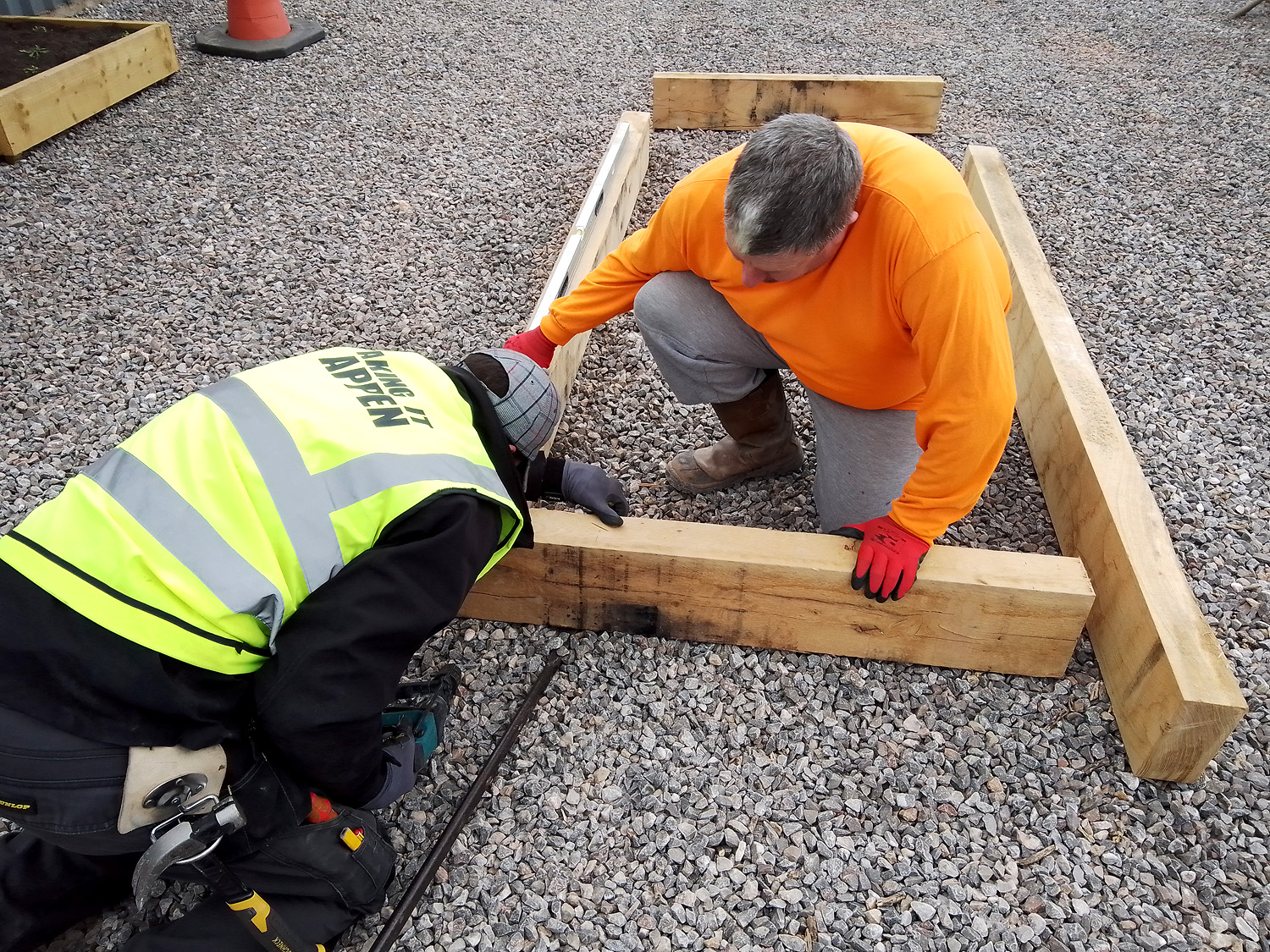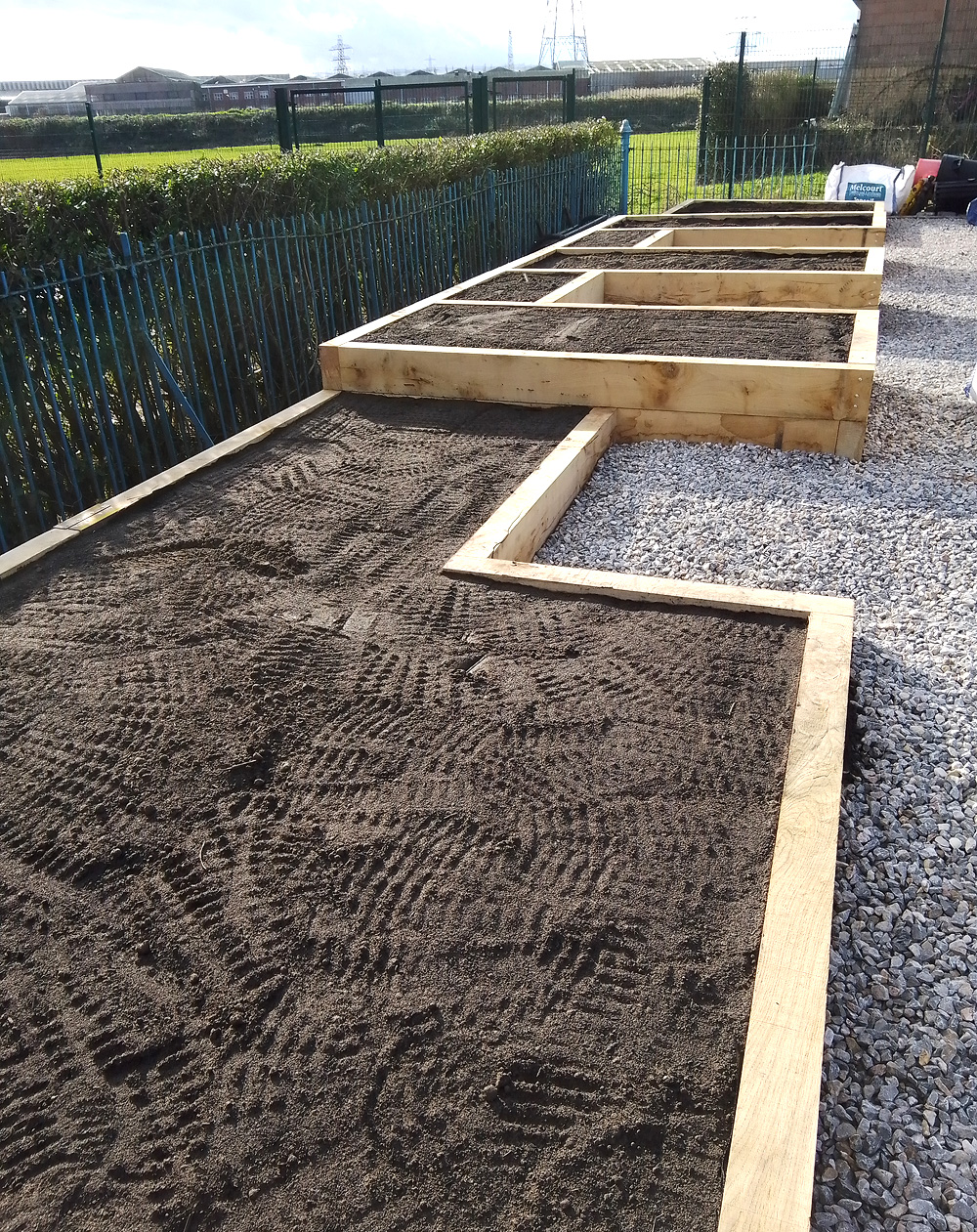 The raised beds are ready for planting out.