In pictures: Mural captures street art spirit of Bristol at JPC's Dockside Apartments site
9th February 2023 | Working on
Bristol has been called the street art capital of the world. In celebration of this fact, John Perkins Construction collaborated with a local street artist to brighten up its hoardings at Dockside Apartments.
This new-build development of 13 apartments for Simon James Homes is well underway, with the JPC team hard at work, bringing to life a formerly dead space in the heart of Bristol Harbourside. Taking inspiration from the vibrant, creative surroundings of Dockside Apartments, JPC enlisted the help of local street artist, Nick Harvey. Also known as Kin One, Nick's art appears all over the streets of Bristol.
"The Bristol harbour is such a lovely place to be painting and it's been really enjoyable interacting with the locals that have been passing each day and seeing the mural come to life," comments Nick Harvey. "One of the main reasons I moved to Bristol is because of the way people here really embrace street art."
He adds, "The inspiration for the design came from three of the things I love most: graffiti/street art, animals (especially birds), and the city I live in. Originally, I was going to include a swan, as you see many around the harbour, but I feel at this time of year we all appreciate a splash of colour."
For John Perkins Construction, this represents an effort to embed the construction project within the local milieu and support community artwork.
"Instead of opting for the traditional line of computer-rendered impressions of the building and its setting for the hoardings, we decided to be a little more adventurous," comments Rupert Perkins, Managing Director of John Perkins Construction. "We love the mural's contrast of the historic backdrop of the harbour cranes with contemporary imaging."
Here's how the hoardings looked while painting was in progress, plus the stunning finished product: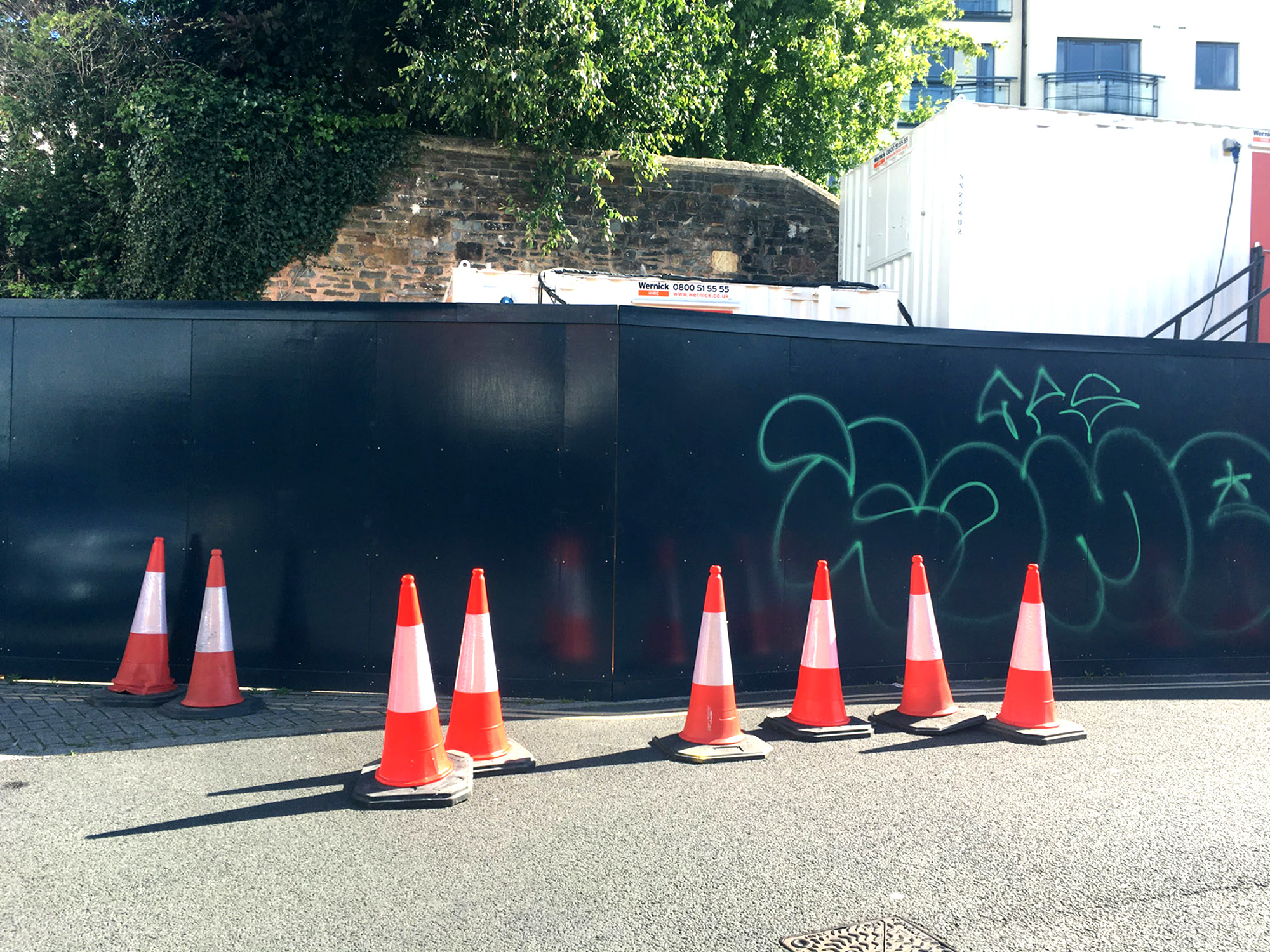 The blank canvas before painting began…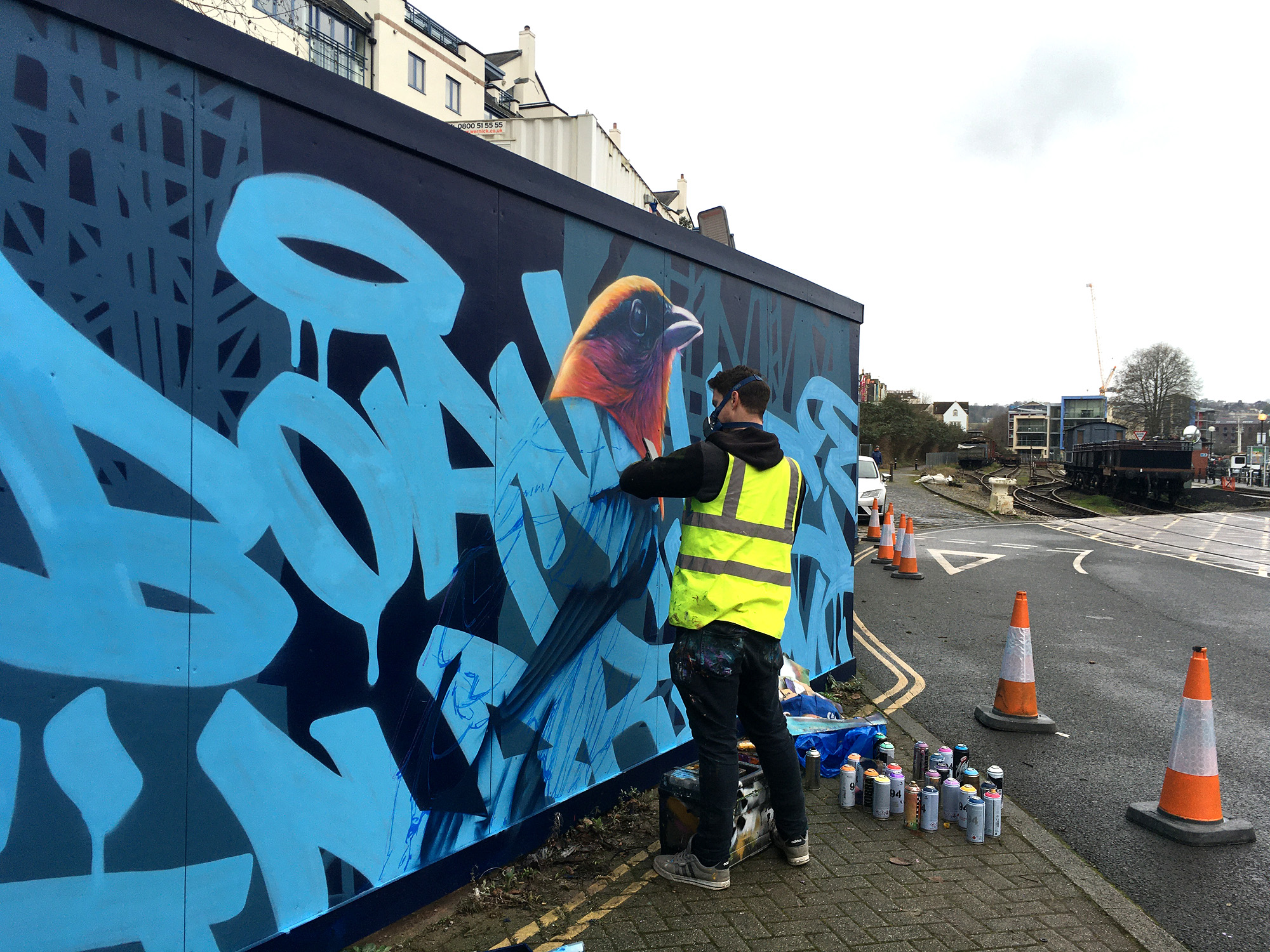 Local street artist Nick Harvey in action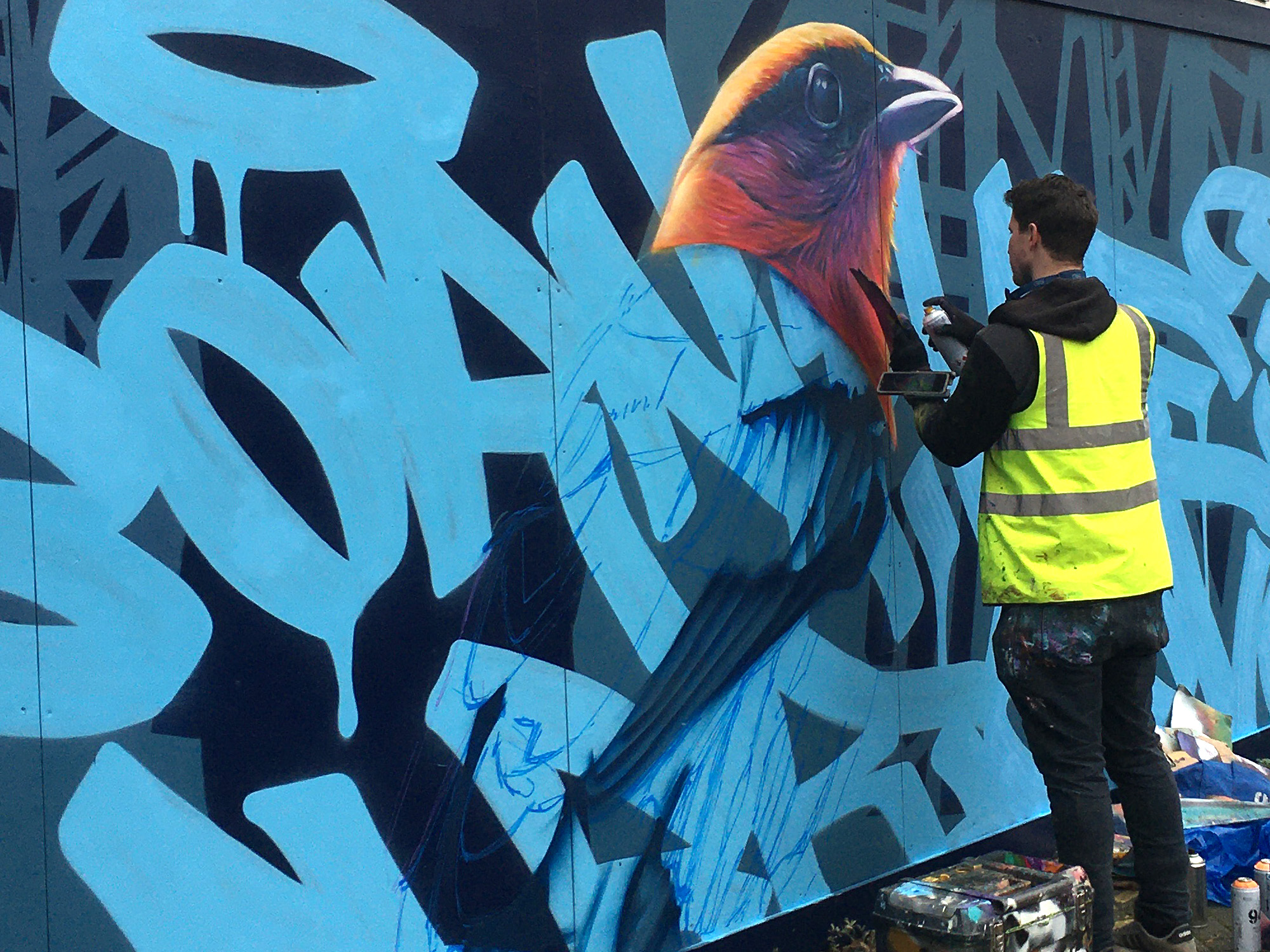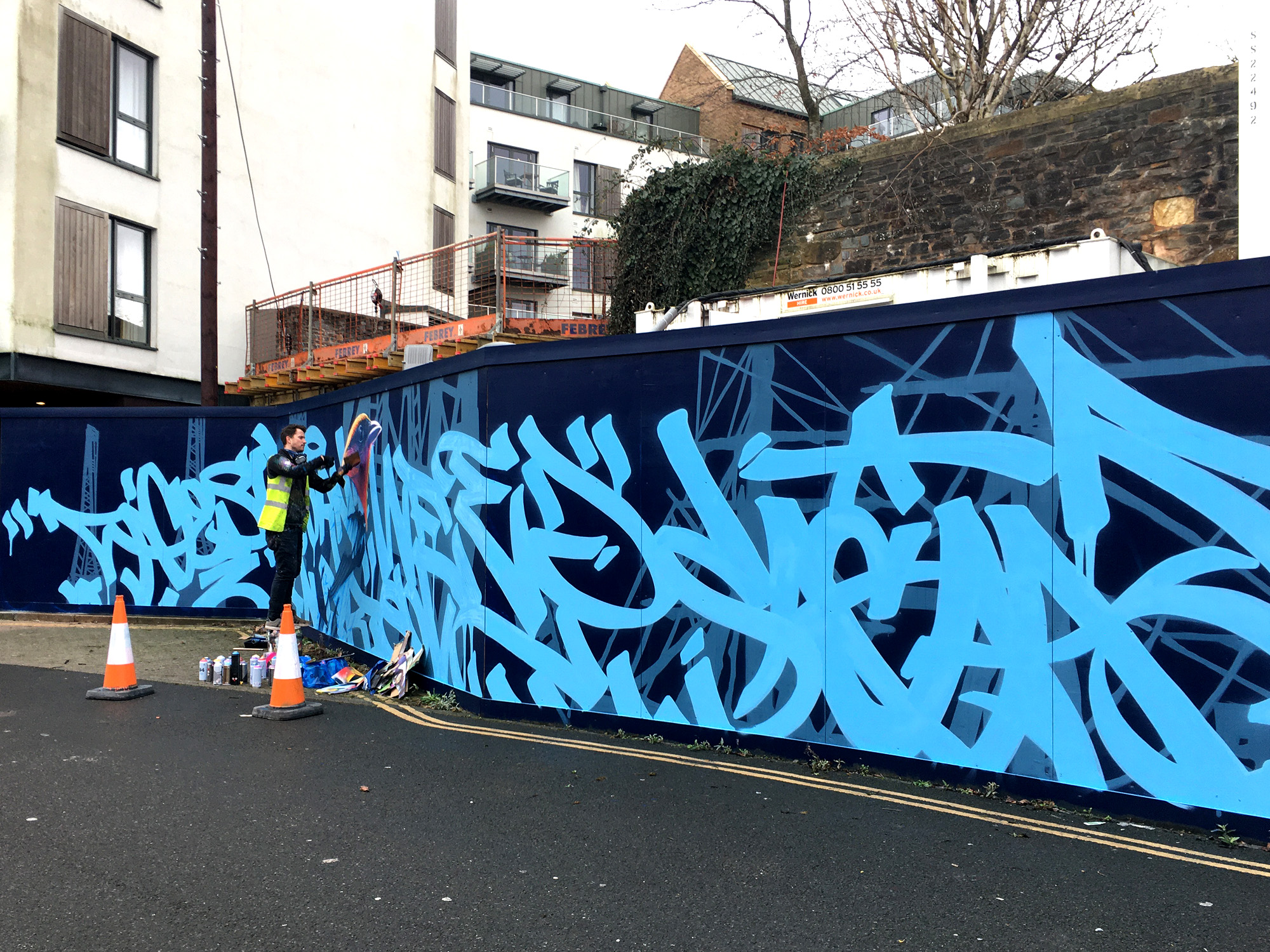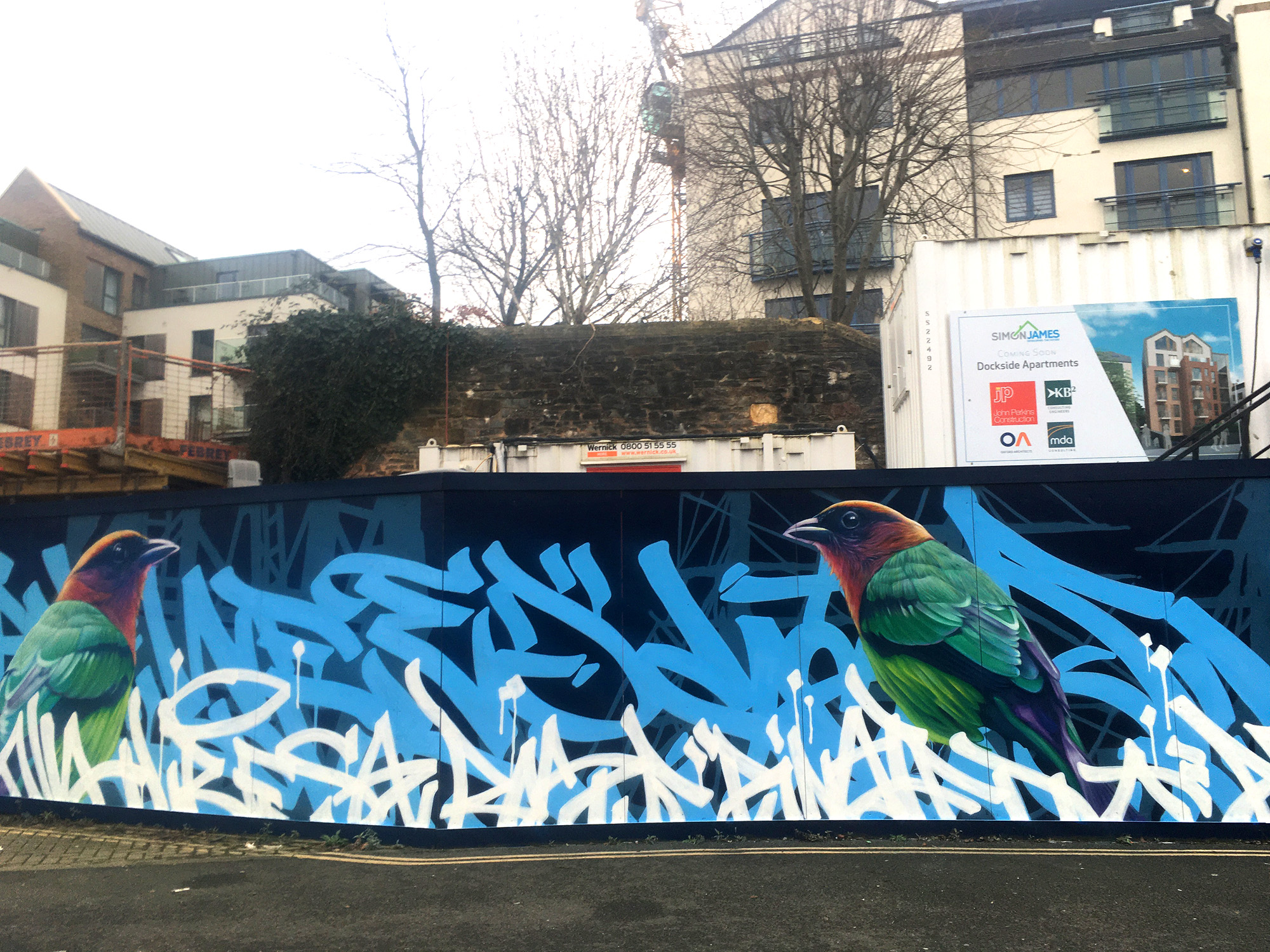 The finished mural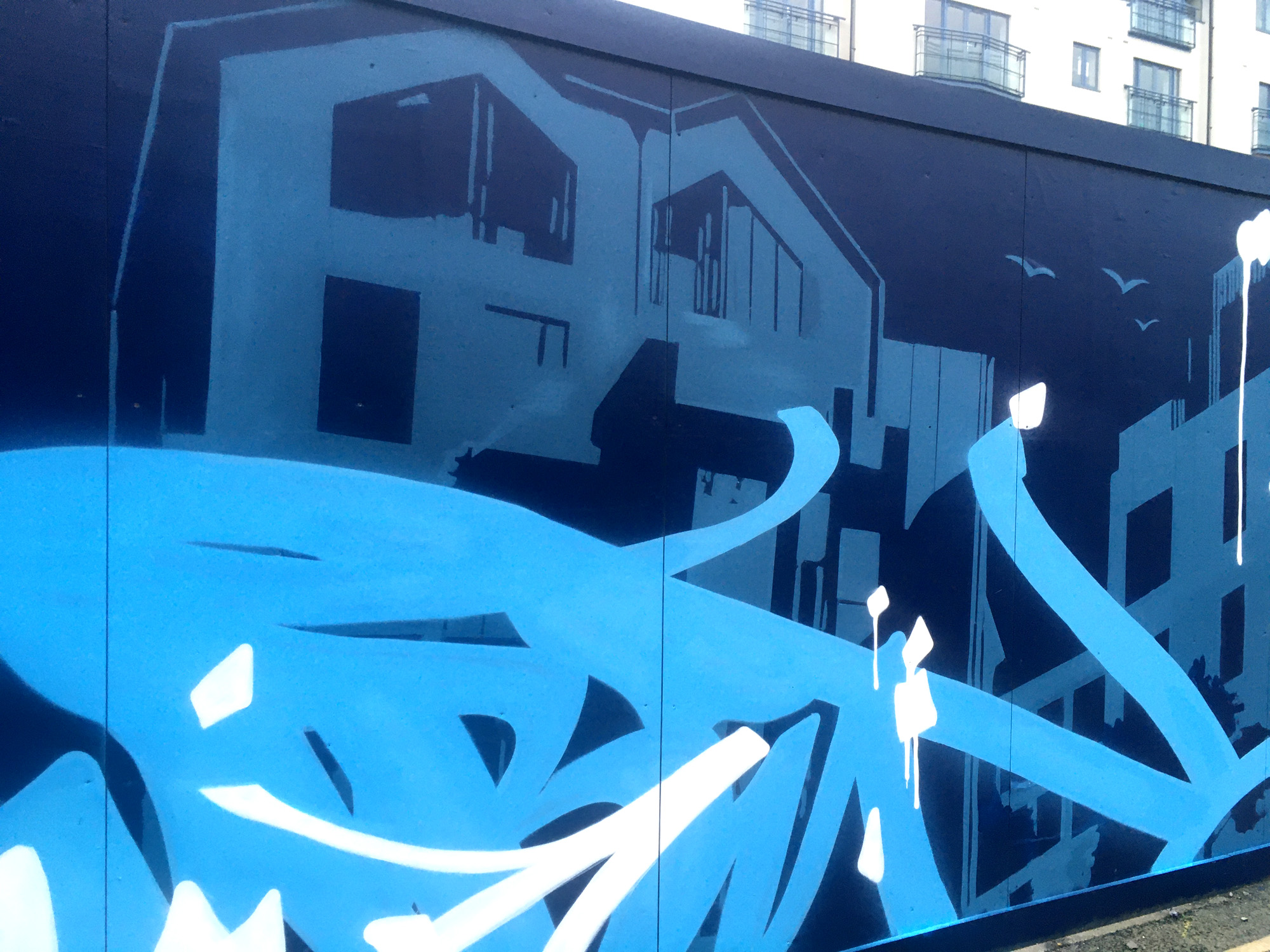 A stylised version of how the finished apartment building will look