John Perkins Construction wins Building Contractor of the Year: England (Turnover Under £15m)
22nd April 2021 | News
At the Construction Awards of Excellence 2020, a prestigious awards scheme that covers the whole of the country, John Perkins Construction was named Building Contractor of the Year: England (Turnover Under £15m).
The awards are spearheaded by the National Federation of Builders (NFB) and chaired by Lord Stunell, Liberal Democrat peer and spokesman for construction in the Lords. They are run and judged entirely independently, in order to celebrate expertise, commitment and innovation in the construction industry.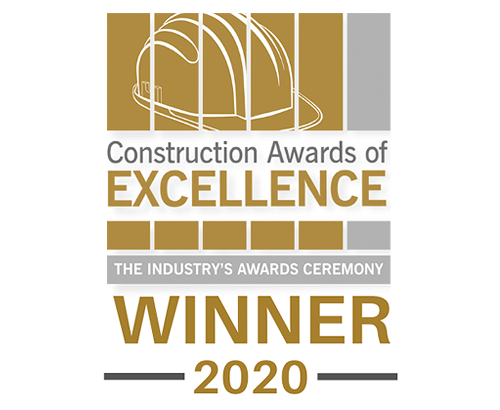 The judges praised John Perkins Construction's "approach to industry collaboration" and "the way the company inspires the next generation and promotes new entrants into the industry". They concluded that the way JPC approaches its work is "the direction the whole industry should be heading".
Rupert Perkins, Managing Director of John Perkins Construction, comments: "This award win feels like a culmination of the time, effort and investment we've made over the last five years to take JPC to the next level. We strive to be a best-in-class construction company, and we're thrilled that the judges have recognised our dedication to achieving this."
He adds: "Our winning award entry focused on The Corsham School sixth form centre, where our company culture of openness, honesty and integrity allowed us to deliver a stand-out project. Well done to the whole team, including Sonny Murray, John Hosken and Sam Bendall-Weeks. Corsham was Sonny's last major job after twenty years of great work at JPC, and this award win is a wonderful retirement present."