JPC shortlisted for Heritage Project of the Year in Construction Awards of Excellence 2022
7th December 2021 | News
John Perkins Construction's restoration of the Conservation hangar at Aerospace Bristol has made the shortlist for Heritage Project of the Year at the prestigious Construction Awards of Excellence 2022.
The Construction Awards of Excellence are designed to recognise companies that set the gold standard in the construction sector across the UK. The National Federation of Builders (NFB) established the Awards, which are run and judged independently, and chaired by Member of the House of Lords, Lord Stunell.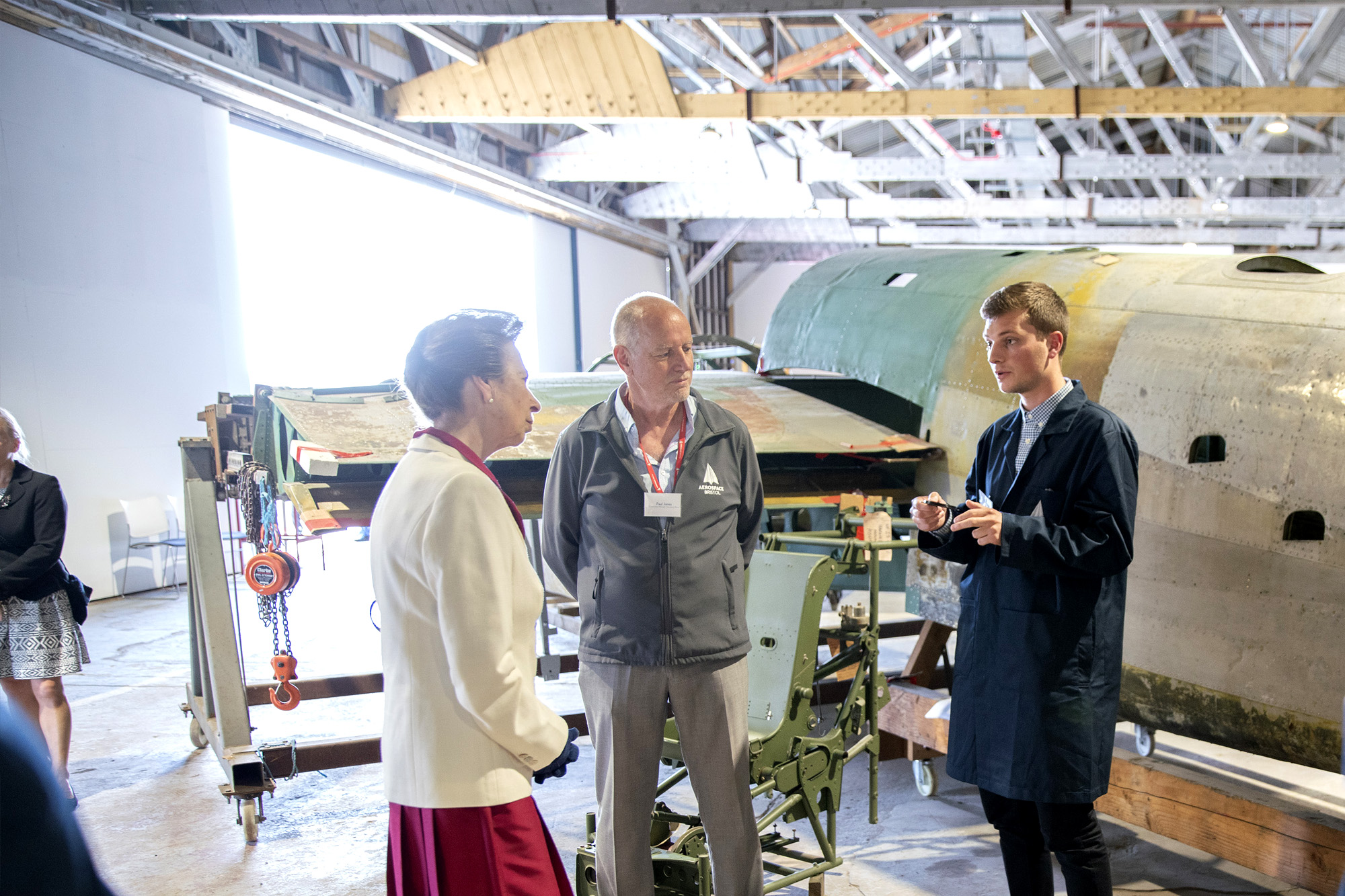 John Perkins Construction has been named as a finalist in the Heritage Project of the Year category, alongside Erith Contractors, Stepnell, Scott & Brown, and Ornate Interiors Ltd. This award honours projects that display craftsmanship when working on historical buildings, and instances where challenges are faced and overcome.
For JPC, the project in question was the restoration of the Conservation-in-Action hangar at Aerospace Bristol, in order to create a live workshop and museum exhibit featuring historical aircraft.
Rupert Perkins, Managing Director of John Perkins Construction, comments: "We had a lot to live up to, after JPC was named Building Contractor of the Year: England (Turnover Under £15m) at last year's awards. We're thrilled that the hard work of our team was recognised again, this time in the Heritage category."
He adds: "The Conservation hangar at Aerospace Bristol was a very special project to work on, due to its long and varied history, dating back to World War One. The team at JPC, including Paul Glennon and Dwaine Henderson, worked collaboratively with architect Purcell and the broader client team, in order to give this piece of wartime history a new lease of life."