Major new YMCA redevelopment underway
2nd October 2018 | News
John Perkins Construction is working with YMCA Dulverton Group in Highbridge, Somerset to build a community hub, café and sports facility, alongside 23 homes for vulnerable young people.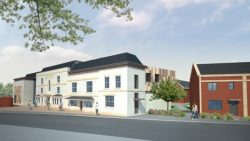 The £3.1million scheme is set to revitalise an area that really deserves investment. The hotel that previously stood on the land was ravaged by fires in 2008 and 2011, leaving behind only the property's Grade-II-listed frontage. The site has lain derelict for years, with the condition and listed nature of the building resulting in numerous hurdles for YMCA Dulverton Group.
Now, however, it's full steam ahead. John Perkins Construction is on site, with the new facility due for completion in August 2019. We are working closely with Sedgemoor District Council, and consultants BBA Architects, Randall Simmonds and Smith Consult.
The prior building's Grade-II-listed frontage will be preserved, with a sleek new complex built around it. Not only will this offer 'follow on' accommodation for young people in need, it will also provide the local community with vital new facilities.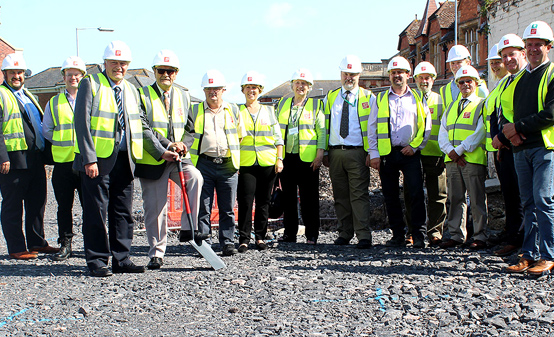 Rob Yeandle, Managing Director of John Perkins Construction, comments: "Our recent experience of working with YMCA Bristol on the award-winning Bristol Wing renovation was an extremely positive one, and we're pleased to be building new relationships with YMCA Dulverton Group on the Highbridge Hotel project. Once finished, this community hub promises to help local people for years to come, and we're proud to contribute to this great legacy."
The Highbridge project is not the only exciting recent contract win for John Perkins Construction. We are also building a substantial new home for a private client in a village on the outskirts of Bath. Working collaboratively with Designscape, we look forward to delivering a stunning end product for the owners of the house.
Further contract wins at the University of Bristol and UWE Bristol add to a busy order book for the JP team.