Natalie Gale-Sides Named a Top 100 Influencer in the Construction Industry
8th November 2022 | News
John Perkins Construction's Pre-Construction Manager, Natalie Gale-Sides, has been recognised for her impact on the construction industry at the Top 100 Influential Women in Construction Awards 2022.
Spearheaded by the National Federation of Builders (NFB), the Top 100 Influencers initiative aims to showcase the most influential women and non-binary role models in construction, as well as those allies affecting change. Held at the Kimpton Clocktower Hotel in Manchester, the awards ceremony announced Natalie as one of the 100 leading lights of the industry.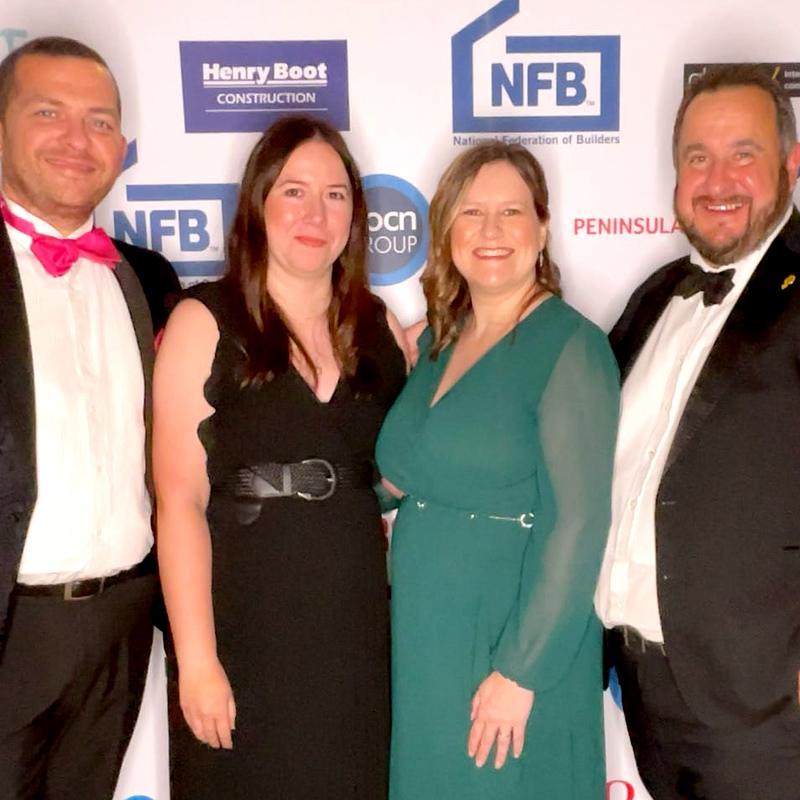 "Being nominated for an award was an honour in itself, but being selected as one of the NFB Top 100 Most Influential Women in Construction is an absolute privilege," comments Natalie. "The award recognises an inspirational group of likeminded individuals, and I feel blessed to be included in that group. I'm looking forward to being part of the Top 100 legacy programme in the coming year and beyond."
Earlier this year, JPC signed a pledge to commit to the principles of the NFB's Women in Construction Roadmap, and appointed Natalie as its Women in Construction Champion. In this Q&A, Natalie explains why this is a vital issue that everyone should engage with.
"This accolade is a huge testament to the efforts that Natalie puts into our business and into her work in the wider industry," comments Rupert Perkins, Managing Director of John Perkins Construction. "I've always been a strong believer that good teams need to be built with equality and diversity at their heart."
Rupert adds, "Natalie is exactly the type of role model we should be looking towards as we seek to ensure the construction industry is a welcoming place and an appealing career option for 100% of the population."