The high-spec Airpoint apartment block in Bedminster earned its popularity on the basis of a rooftop 'skypark', which includes a 220m running track, trim trail, barbecue terrace, and glass-sided party room. However, when massive repairs were needed to the roof, it was an undertaking with significant health and safety requirements.
John Perkins Construction took on the £580,000 rooftop and external repairs contract, following a successful tender process for AJ Hodge Associates, who worked on behalf of the Airpoint management company.
The 26-week programme involved the total recovering of the roof, including taking up the astroturf of the track and temporarily removing all the glass balustrading around the top of the building. Repairs to the building's windows were also carried out as part of the project.
However, instead of scaffolding the entire six-storey building, the John Perkins team engineered cost efficiencies for the client by using a fall arrest system. The logistics of this system – which involved both the site workers and their tools being harnessed and attached to a weighted scaffold system – were agreed with Building Safety Group to ensure absolute health and safety.
What's more, the apartment block remained occupied throughout the project. John Perkins Construction was extremely sensitive to the concerns of the residents, minimising disruption to their daily lives wherever possible.
Following successful completion of the works, the 'skypark' is back in action, providing a unique outdoor experience for Airpoint's residents once more.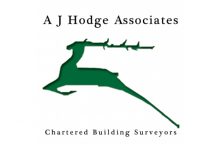 Client: AJ Hodge Associates
Value: £580,000 External Repairs
Duration: 26 Weeks
Type of contract: Competitive Tender
John Perkins Construction ensured the project ran smoothly. The site team were both proactive and reactive. Any issues were dealt with professionally and swiftly. I would recommend John Perkins.
Andrew Hodge
Chartered Building Surveyor
AJ Hodge Associates