John Perkins pulled out all the stops for a £1.4 million contract to transform the top three floors of UWE Bristol's City Campus at Arnolfini in just 14 weeks.
The company worked in partnership with national contractor, Willmott Dixon, architects Austin-Smith:Lord and UWE to develop the design and refurbish the space in one of Europe's leading centres for contemporary arts.
Communication was key to making it happen and ensuring smooth operation within tight timeframes.
It was all hands on deck to deliver the final stages of the project with the entire team — including the John Perkins contracts director and manager — helping with finishing touches so that UWE's Graphic Design, Graphic Arts, Drawing & Print and Drama staff and students could move in at the beginning of term.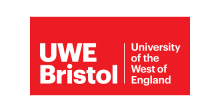 Client: UWE Bristol
Value: £1.4m Refurbishment
Duration: 14 Weeks
Type of contract: Competitive Tender
John Perkins has a good reputation with UWE for previous projects. The Arnolfini programme was difficult, with tight timescales and we're very pleased with the result. The team's strong communication skills and excellent liaison throughout helped make it happen – we would highly recommend them.
Sarah Cole
Building Maintenance & Design Manager, UWE Bristol