Working in a 'live' environment, John Perkins Construction refurbished part of the University of Bristol's Biomedical Sciences building to create a social space, café, and new washrooms.
The refurbishment was carried out during term-time, leading to the logistical challenge of working in a busy building filled with staff and students. With laboratories and lecture theatres nearby, great care was needed to avoid disruptions.
John Perkins Construction minimised issues with noise/vibrations through restricted working times and requested stoppages, in accordance with the university's wishes.
Precise planning was needed to ensure noisy work was done during these limited windows. In order to achieve this fine balance, the John Perkins team worked closely and collaboratively with both the Biomedical Sciences school and the project manager, JLL.
Health & Safety was a particular challenge, due to the fact that the building's fire exit ran directly through the site. However, the John Perkins team was able to meet this challenge head-on, achieving excellent Health & Safety standards, in accordance with the university's KPIs.
The end result is a clean, bright and open space for the Biomedical Sciences staff and students to enjoy for years to come.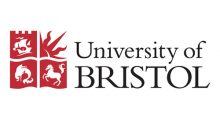 Client: University of Bristol
Value: £1.05m Refurbishment
Duration: 20 Weeks
Type of contract: Competitive Tender
Prior to working with John Perkins Construction, colleagues told me, 'You'll be in safe hands with them.' I found this to be true. I knew that, if my attention was focused elsewhere, the project would always be well looked after by the John Perkins team.
Tommy Thompson
Associate - Project Management
JLL