John Perkins Construction carried out sensitive historical restoration works to the bell tower and timber cupola at Bristol Grammar School.
Working in close collaboration with hdp Associates, we exercised great care and sensitivity when restoring part of the school's historical features. By using matching materials and traditional skills, we were able to preserve the appearance of the bell tower and cupola. We relied on our trusted, expert subcontractors to protect the buildings' historical integrity.
The 'live' school environment, with works carried out during term time, meant that disruption needed to be kept to a minimum. Safeguarding was also a key priority. Due to the location of one of the work areas, right in the heart of the campus, site operatives needed to be escorted to the site through the busy school. Having two DBS-checked managers on hand was essential to uphold good safeguarding.
The restoration was not without its challenges. The scope of repairs couldn't be determined until the scaffolding went up, making timescales demanding. Despite this, the project was delivered on time and within budget.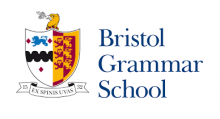 Client: Bristol Grammar School
Value: £200,000 Refurbishment
Duration: 12 Weeks
Type of contract: Competitive Tender
Our interaction with the John Perkins Construction site team – in their entirety – has been nothing but impeccable and professional.
Ben Tavener
Facilities Manager
Bristol Grammar School