Working in partnership with BAM Construction, John Perkins Construction carried out two refurbishment projects for the BRI, at its Bristol Haematology and Oncology Centre (BHOC) and Terrell St premises.
The 'live' hospital environment, with staff and patients on site 24/7, meant there was no such thing as out-of-hours. For this reason, the JPC team prioritised strong direct communication with the hospital staff, in addition to regular liaison with the extended team at BAM. Furthermore, the site works were stringently separated from live hospital areas, using extensive hoarding, in order to uphold the safety of staff and patients.
Covid safety was also top of the agenda on this project. In addition to its own company procedures, JPC worked in line with BAM's Covid procedures, with gloves and face masks worn at all times while on site.
The refurbishment of older buildings can always been challenging, due to a raft of 'unknowns' hidden within the building fabric. For this reason, JPC worked with BAM to ensure asbestos surveys and any other live services were identified and removed or protected during the works.
Following the successful refurbishment, the BRI is benefitting from additional treatment rooms and waiting areas, which are bright, airy and comfortable for patients.
(Photography credit: BAM and John Seaman Photography)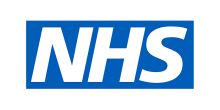 Client: University Hospitals Bristol NHS Foundation Trust (working in partnership with BAM Construction)
Value: £550,000 Refurbishment
Duration: 35 Weeks
Type of contract: Competitive Tender
We selected John Perkins Construction as our building delivery partner on projects at the BRI because they demonstrate an open and collaborative approach from the outset through the procurement, design and delivery.
Dermot Parkinson
Project Manager
BAM Construction