In this substantial refurbishment at UWE Bristol, John Perkins Construction transformed part of the dated W Block into a state-of-the-art facility for the Centre for Fine Print Research.
The contract resulted from a competitive tender win, but due to Covid, the project was overtaken by the construction of Bristol Nightingale Hospital. A few months later, once a new home for the Centre for Fine Print Research was secured within the Frenchay campus, UWE Bristol wanted to partner with the original team for delivery of the 'relocated' scheme.
JPC worked closely with UWE, Currie & Brown (Project Manager and Quantity Surveyor), Roberts Limbrick (architect), Smith Consult, and the rest of the team, to finalise the scope and cost of the facility. We maintained principles of collaboration and full transparency throughout the project, allowing the new Centre to be delivered in shortened timescales.
By getting involved at an early stage, we were able to minimise risk and maximise time efficiency. The John Perkins team undertook a package of enabling works, removing cladding and some of the existing M&E, in order to uncover the 'unforeseens' in the building while they could be mitigated at design stage.
During the main construction phase, an internal section of W Block was fully refurbished, with the installation of specialist M&E to facilitate high-level research equipment. The sleek new Centre for Fine Print Research boasts laboratories, offices, a dark room, showers and WCs, and a multi-purpose circulation space.
The building's aging roof also required attention. A Bauder overcladding system was installed, securing W Block's roof without the cost and delays of complete roof replacement. New drainage systems and external landscaping finished the Centre to a high standard.
Although Covid restrictions were in place throughout the project, JPC worked hard with the project and supply chain teams to mitigate delays, through forward planning of supply chain and materials.
Following the challenges of Covid, the occupants of the Centre for Fine Print Research are thrilled with their stunning new premises.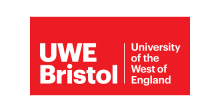 Client: UWE Bristol
Value: £2.4m Refurbishment
Duration: 30 Weeks
Type of contract: Competitive Tender