John Perkins Construction transformed the upper two floors of luxury wedding venue Clevedon Hall. In this £2.2m contract, the Victorian mansion was refurbished over 36 weeks to create 25 sumptuous bedrooms.
The principal bridal rooms are located on the first floor and feature bay windows overlooking the gardens, high ceilings, original features and high-spec facilities.
On the second floor, the team have worked around the attic-shaped rooms, complementing the quirky windows with comfortable attic window seats for guests to relax on. The schemes help to highlight the different architectural features in each space and provide guests with the best environment to unwind in.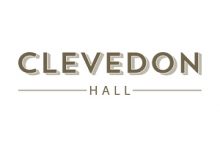 Client: Clevedon Hall
Value: £2.2m Refurbishment
Duration: 36 Weeks
Type of contract: Competitive Tender
We knew there would be many challenges in bringing our plans to fruition. John Perkins not only handled these well but also found solutions to problems that we inevitably encountered in creating new rooms in a Victorian Mansion of over 4,000 square metres.
Peter McCarthy
Managing Director, Clevedon Hall