John Perkins Construction carried out an £800,000 roof upgrade and internal refurbishment for the Photography and Design Maker courses at Coleg Gwent's Crosskeys Campus near Newport.
Using an overlay system, the facility's roof was modernised. Internally, the classrooms, staff offices, circulation spaces and bathrooms were remodelled and fit out with new furniture.
The project involved a quick turnaround, and required dealing with the demands of a 'live' college environment. The works started during the summer holidays, with the first phase needing to be completed for the beginning of the autumn term.
Following this successful handover, and the return of the students, John Perkins Construction took extra measures to ensure excellent safeguarding and Health & Safety.
The JPC team put up extra fencing; monitored the work area closely to make sure the students couldn't gain access to it; and conducted Toolbox Talks for subcontractors about JPC's expectations while working in a live environment.
In order to prioritise good communication with the client, the site team instituted weekly site tours for key college staff members to visit the work area and see the progress first hand.
Following the project, the design and photography students are able to get into the creative flow in their bright-and-airy new spaces.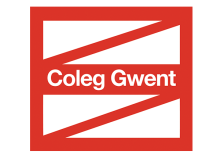 Client: Coleg Gwent
Value: £800,000 Refurbishment
Duration: 26 Weeks
Type of contract: Competitive Tender
We are happy to recommend JPC. The team built excellent relationships with the college, and the end users are delighted with their new spaces.
Alex Anderson
Deputy Director (Estate Development)
Coleg Gwent