John Perkins Construction carried out a sensitive restoration of the Conservation in Action Hangar, to create a live workshop and museum exhibit featuring historical aircraft at Aerospace Bristol.
The WWI aircraft hangar, built around 1915, is Grade II listed, meaning the structural repairs to the timber work and the replacement of the wall- and roof-cladding required the utmost care.
Despite the challenges of restoring a listed building, John Perkins Construction was able to assist Aerospace Bristol in finding value engineering savings within the scheme. The original design envisaged a birdcage scaffold, but JPC proposed an alternative methodology and temporary works design that allowed all the cladding to be carefully stripped in one go, leading to significant cost savings for the client.
On this project, health and safety was also a key priority, due to the rest of the museum, located on the same site, remaining open to the public. The construction works were segregated from the main museum, with access isolated for deliveries.
Following completion of the works, an important part of WWI history has been secured. Now the Conservation in Action Workshop, officially opened by HRH The Princess Royal, allows the public to benefit from seeing the live restoration of important historical artefacts.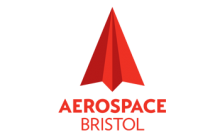 Client: Aerospace Bristol
Value: £700,000 Restoration
Duration: 15 Weeks
Type of contract: Competitive Tender
I found John Perkins Construction trustworthy, flexible, responsive, understanding, and good to work with. They showed high workmanship standards and collaborated well with other professionals.
Lloyd Burnell
Executive Director
Aerospace Bristol