John Perkins Construction completed its refurbishment of Culver House student accommodation in Central Bristol, carrying out the light-touch renovation of 97 bedrooms, in time for the students' autumn return.
This was Phase 2 of the project, following the previous works within Culver House to create additional study and recreational space for the residents. The second phase was negotiated on the strength of the close working relationships with the client team that were developed during Phase 1.
The refurbishment of the accommodation areas was carried out over several floors of this City Centre building. The 97 bedrooms (plus staircases and lobbies) were freshened up with new flooring, wall and ceiling finishes, and furniture. Ventilation works were also carried out through the corridors and kitchens.
The main challenge was the volume of the work, to be completed within a tight timeframe, during a period of supply chain strain. To ensure things went smoothly, the JPC team worked collaboratively with the client over the prior six months in planning and organisation. Orders were placed well in advance and resources secured.
The central location, surrounded by shops, pubs, offices, and other student accommodation, added a layer of complexity to the project. The JPC team diligently coordinated 'just in time' deliveries during quiet times, in order to contain disruption to neighbouring businesses.
By working collaboratively with the client and learning lessons from Phase 1, we were able to put in place plans to minimise risk and disruption, thereby ensuring a successful outcome. The project was finished on time and with effectively zero defects.
When the students returned for the new university term, the bedrooms were fully refreshed and ready to go.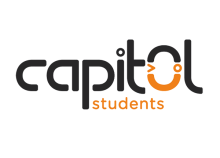 Client: Capitol Students/Student Castle
Value: £1.3m Refurbishment
Duration: 13 Weeks
Type of contract: Negotiated
A big thank you to John Perkins Construction. We felt the project went really well, with good communication and value for money.
Bruce Parkin
Project Co-ordinator
Student Castle