John Perkins Construction carried out Phase 1 of the refurbishment of a 'live' student accommodation block, Culver House, in Bristol City Centre, creating additional study and recreational space for the residents, plus a new reception area and staff welfare facilities.
Working for Capitol Students, in collaboration with architect Fletcher Joseph Associates, the refurbishment was carried out over three floors. This included extensive structural alterations to form new stairwells in the basement. Root-and-branch mechanical and electrical (M&E) upgrades were also required to facilitate the building's new layout.
The City Centre location presented significant challenges. Culver House is tightly enclosed by shops, pubs, offices, and other student accommodation. It has no on-site parking and virtually nowhere to store materials. However, the JPC team diligently coordinated 'just in time' deliveries during quiet times, in order to contain disruption to neighbouring businesses.
Culver House is home to more than 100 students during the school year, and part of the refurbishment works were completed during university term-time. This meant absolute sensitivity was required by the JPC team.
There were no noisy works carried out before 10am or during exam revision time. JPC also prepared a weekly look-ahead guide, to notify the students in advance when to expect high, medium or low levels of noise.
During a year where everything was disrupted, due to Covid complications, there was a real drive to ensure the students' learning wasn't further impacted by the construction works.
Now that the works are complete, the students of Culver House are benefitting from stunning new social spaces, including quiet areas for study, and not-so-quiet areas to enjoy dining, a cinema experience, and a games room.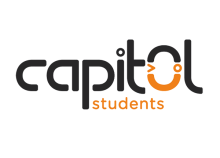 Client: Capitol Students/Student Castle
Value: £1.5m Refurbishment
Duration: 30 Weeks
Type of contract: Competitive Tender
Although a difficult project, John Perkins Construction carried out the works in a professional, productive manner. This resulted in the building being well used in a way the design intended, with positive feedback from all.
Bruce Parkin
Project Co-ordinator
Student Castle