Following a recommendation from Richard Pedlar Architects, John Perkins Construction created a second nursery for the Red Bus Nursery & Pre-School in Grade II listed Wendover House in Downend, Bristol, on time and to budget.
Featuring open book negotiation, transparency and collaborative working, the £850,000 negotiated contract was completed over 34 weeks. The project saw the John Perkins team's skills and listed building experience strongly utilised in order to ensure the best value engineering options.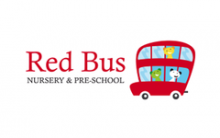 Client: Red Bus Nursery & Pre-School
Value: £850,000 Refurbishment
Duration: 34 Weeks
Type of contract: Negotiated
John Perkins proved without doubt to be a trusted partner on this project, working tirelessly to meet our expectations and goals, prepared to go the extra mile to deliver a stunning result. Such professionals working hand in hand with the Red Bus team.
Liz Hogarth
Owner
Red Bus Nursery & Pre-School