Brunel's historic ship in Bristol, ss Great Britain, has been part of John Perkins Construction's portfolio of contracts for many years, providing on-going refurbishment and restoration.
The company's specialist skills, project management expertise and attention to detail has led to a series of contracts. These include transforming the ship's Victorian dining saloon, refurbishing the 160-year-old ship's galley area, creating space for the Brunel 200 exhibition in the Maritime Heritage Centre, and (last but not least!) revamping the award-winning toilets.
From marble tops through to authentic Thomas Crapper sanitary ware, the fixtures and fittings of the toilets befit the historic ship.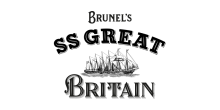 Client: ss Great Britain Trust
Value: £Various Refurbishment
Duration: Various
Type of contract: Negotiated
John Perkins Construction has a good track record with Brunel's ss Great Britain. The company is reliable, professional and cost-effective, producing a very high standard of work.
Matthew Tanner
Director, ss Great Britain Trust