John Perkins Construction was contracted by YMCA Bristol to renovate and upgrade the Grade-II-listed former Bridewell police HQ (CID) building in Central Bristol, transforming it into a 'boutique hostel', The Bristol Wing.
The £1.8m contract, partly funded by the Heritage Lottery Fund (HLF), was carried out over 50 weeks. What was once a semi-derelict building on the council's Buildings at Risk Register is now a vibrant space that serves the community. The Bristol Wing boasts chic hostel accommodation that also funds dedicated beds for homeless/vulnerable residents.
During the works, it was important to preserve the historical features of the building, which dates back to 1928. The lift posed a particular heritage challenge. It required a whole new modern system, but this was achieved while retaining as much of the original 1920s lift car and cage as possible.
The renovation also sought to celebrate (rather than conceal) the building's colourful history, highlighting quirky features like the graffiti from its period as a base for the Invisible Circus theatre troupe, and the gun room door from its police HQ days.
The Bristol Wing also proves that heritage projects don't have to be stuck in the past. While preserving historical elements of the building, we were also able to improve its energy-efficiency in a cutting-edge way, by installing specialist breathable insulation systems for the outside walls.
The ultimate result, a beautifully-restored building that's up to the demands of modern life, was awarded a 2018 Bristol Civic Society Design Award and was shortlisted for Heritage Project of the Year at the NFB Awards 2018.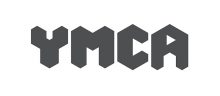 Client: YMCA Bristol
Value: £1.8m Refurbishment
Duration: 50 Weeks
Type of contract: Competitive Tender
John Perkins Construction won the tender on the basis of relevant experience, reputation, and being a local company that's not too big, not too small. We're really pleased with the overall finished building and we feel we got value for money. I would definitely consider using JPC again.
Ben Silvey
Director
YMCA Bristol