John Perkins Construction carried out a sensitive refurbishment and extension of the Grade-II-listed Widcombe Baptist Church in Bath.
Working collaboratively with architect Mitchell Eley Gould, structural engineer Mann Williams, and M&E consultant Watt Design, the JPC team refurbished the majority of the ground floor of the existing church building and created a wraparound extension.
The church building dates back to 1820, so great care was taken by the JPC team to preserve its integrity. Trusted supply chain partner Hancock Stone ensured the external stonework of the extension precisely matched the existing look of the building.
A historical building of this type inevitably comes with its share of challenges. Complex temporary works were required, with many elements of the worship hall requiring individual propping. This included the precious church organ, located on a mezzanine level, which was meticulously propped during the works.
Since Widcombe Baptist Church is an important community fixture, church services and activities continued during the works. Full-height hoarding was put in place, to uphold good Health & Safety and separate the church hall from the rest of the site. To ensure disruption was kept to a minimum, the Site Manager was in daily contact with the church staff.
As a result of the works, Widcombe Baptist Church has expanded the size of its worship hall and social spaces for its growing congregation. The rejuvenated building looks set to be a powerful way for Widcombe Baptist Church to serve its local community.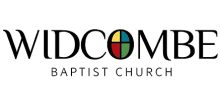 Client: Widcombe Baptist Church
Value: £750,000 Refurbishment
Duration: 30 Weeks
Type of contract: Competitive Tender
Working with JPC, there was a sense of collaboration and a desire to achieve the best outcome for the end users, while being pragmatic about the art of the possible. We would be very happy to recommend JPC for similar projects in the future.
Andy Battle
Property & Music Deacon
Widcombe Baptist Church