Rupert Perkins steps into Managing Director role as Rob Yeandle becomes Chairman
11th December 2019 | News
John Perkins Construction is strengthening its position for the long-term by modifying its senior management team.
From 1 August 2020, Rupert Perkins will step into the role of Managing Director. Rob Yeandle will be taking on the new position of Chairman.
Rupert and Rob will be supported by Alex Jenkins, who has settled into his new role as Commercial Director over with last few months with utmost confidence, as well as the company's much-valued Non Exec Directors, who will remain unchanged.
Rob Yeandle comments: "The role of Chairman will offer me an exciting opportunity to refocus my attention on the bigger picture of John Perkins Construction. I'll be identifying fresh ways to ensure the resilience of the business going forward."
He adds: "I'm proud to hand over the reins of day-to-day operations to Rupert. With the skills and experience to make the business even stronger, he has proven himself over the last 15 years as Contracts Director. Rupert becoming the Managing Director feels like the right move at the right time."
Rupert Perkins comments: "I am honoured to be stepping into the position of Managing Director, and I look forward to continuing to work with Rob and Alex, taking the business from strength to strength."
He adds: "We're heading into the next stage of our business off the back of a sterling year. Rob's new role will offer us sharper business resilience, ensuring even better service for our clients."
Look for further updates on Rob's new focus on strategy and business resilience in the new year.
Q&A
For more details on the 'who, why and how' of this management reorganisation, have a read of our Q&A:
Does this mean that Rob Yeandle is going part-time/moving towards retirement?
No, not at all. Rob will still be working full-time at the office in St George. This is a new direction for Rob, but not a retirement.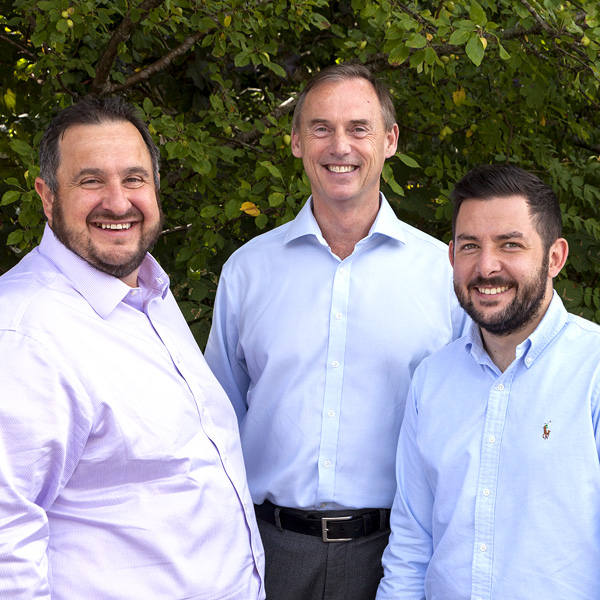 What will Rob's new role as Chairman involve?
Rob will have less day-to-day involvement with projects, but more of a focus on strategy, business resilience, and equipping the company for its next 10 years. This will involve finding better ways of working; identifying how to make the business smarter, leaner and stronger.
Why are you making these changes now?
It feels like a natural progression, in terms of Rob's stage of life. He's ready and eager for a new challenge, while Rupert is keen to step up and become the company's figurehead.
This is a planned-for, strategic change that has been in the works for more than a year. We are fortunate enough to be in a strong business position, seeing the fruits of the investments we have seeded over the last few years. Therefore, we are able to modify the senior management team without damaging the everyday flow of the company's output.
Will these changes be implemented immediately?
Officially, the changes will be implemented from 1 August 2020. However, we think it's important to have a long transition period, in order to make the handover seamless. Therefore, Rob and Rupert will begin taking on many of their new duties from January 2020.
How will Alex Jenkins' role be changing?
In his position as Commercial Director, Alex will be assuming some of Rob's duties, including overseeing the Estimating team and the Accounts department.
How will this affect John Perkins Construction's clients and subcontractors?
This change is all about making our processes smoother and streamlined, for the benefit of both our clients and our subcontractors. The new senior management structure is intended to strengthen the business and protect its long-term security.
We hope you'll continue to support us as we embark on the exciting next stage of John Perkins Construction.