'We like to surprise people': Looking ahead to 2023 at JPC
18th January 2023 | Blog Posts
With 2023 well underway, it feels like a meaningful year for John Perkins Construction. Managing Director, Rupert Perkins, looks to the year ahead.
Delivering £20m in projects in the next 18 months
Although, nationally, times remain turbulent, I'm proud to say we are weathering the storm. We're on-site with £20m in construction projects to deliver in the next 18 months. This means our team now has the opportunity to put into practice all the improvements we've made as a business over the last 3–6 years on a higher turnover, but without losing the efficiency.
Following a fantastic 2022, we have a diverse roster of projects, including major builds at Newport Transporter Bridge, Cossham Hospital, and Dockside Apartments. We're also starting a significant new build project at a primary school in Weston-super-Mare.
Investing in the business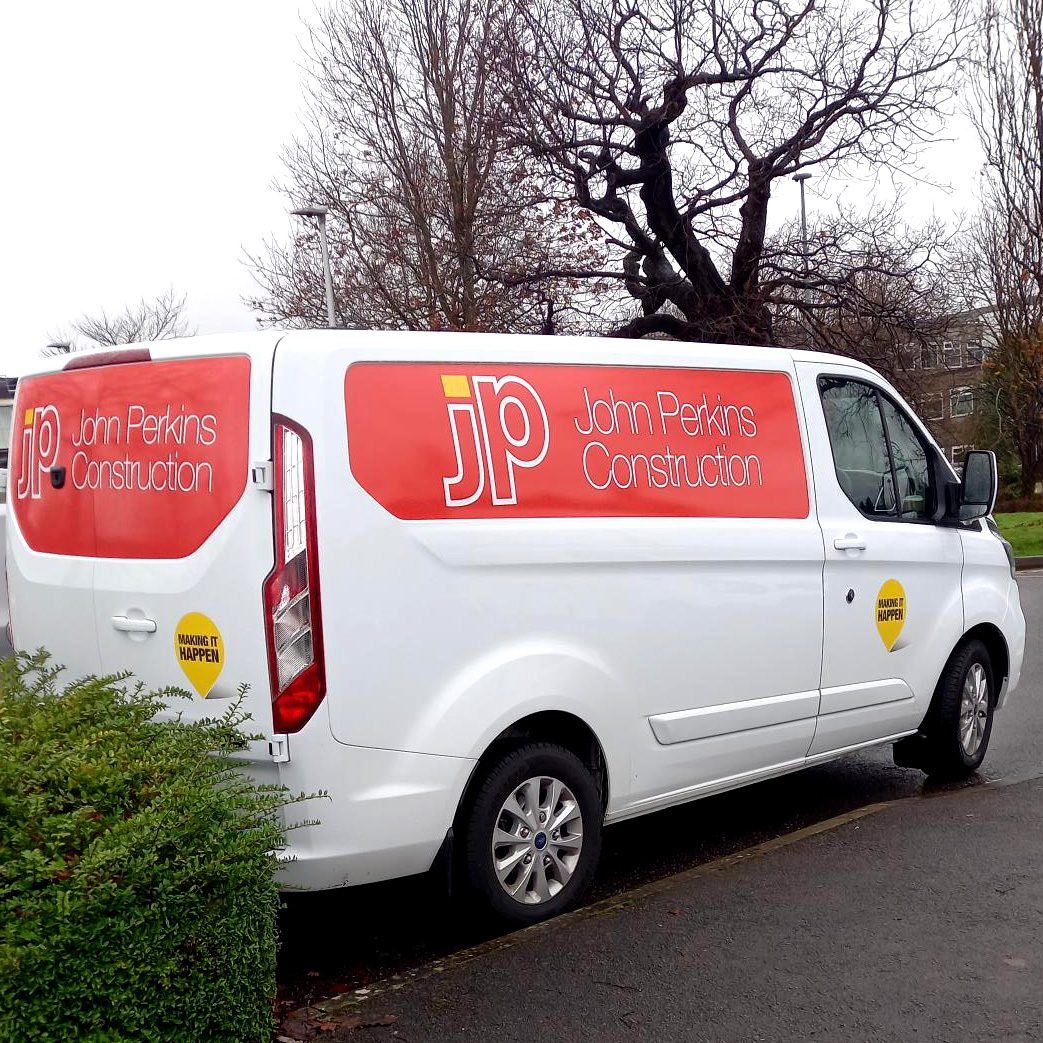 This level and consistency of turnover also means we can continue to invest in the business. We've already recruited a new staff member in Site Manager, Richard Mann, and we have a new Quantity Surveyor starting in February. We're also looking to bolster the team with more people, supporting our close-knit staff in key positions.
You might also notice changes to our fleet of vans; new vehicles with fresh new signage. And, when you visit our Bristol office, you'll find it a more comfortable environment for visitors.
Shaking the earth in Bristol and Newport
Meanwhile, on site, we've rolled up our sleeves and we're getting stuck in. This winter has seen us carrying out really technical reinforced-concrete engineering at both our Bristol Dockside and Newport Transporter Bridge sites, including contiguous piling and basement structures.
This may not be the sort of work you'd associate with JPC, but we like to surprise people. We've always said that even where we don't hold the expertise in-house, we will always know the right people to partner with to deliver the required outcome.
Creating a more pleasant customer journey
We know we're far from perfect, but we hope that what sets us apart is that we're continually seeking to learn lessons on how to improve. We're aware that one area for improvement for us has been our post-project-completion 'aftercare' service.
For this reason, we have created the role of Aftercare Manager, which is now filled by Mitch Duggan, a 27-year veteran of JPC. Mitch will use his people skills and eye for quality to ensure a smooth post-construction process. This role represents a direct response to client feedback and a stepping stone to future improvement.
We're confident that 2023 will be the year of pleasant customer journeys, start to finish.