YMCA Highbridge wins prestigious Building Control award
2nd April 2020 | News
The 2020 Somerset Building Control Partnership Building Excellence Awards named YMCA Highbridge as the Best Large Commercial Project, in a win commended by principal contractor John Perkins Construction.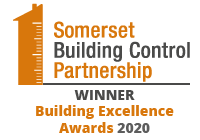 The awards celebrate construction projects and tradespeople across Sedgemoor, Mendip, Taunton Deane and West Somerset, where building control officers note instances of outstanding work. This year's awards ceremony has been postponed, due to COVID-19, but the announcement of the winners provides a source of celebration in difficult times.
The £3.1m YMCA Highbridge project saw the redevelopment of a Grade-II-listed hotel, which dated back to the 18th century but had been ravaged by fires and left derelict. The listed building restrictions remained in place and so the existing façade's historical features were replicated, albeit within a modern and accessible building.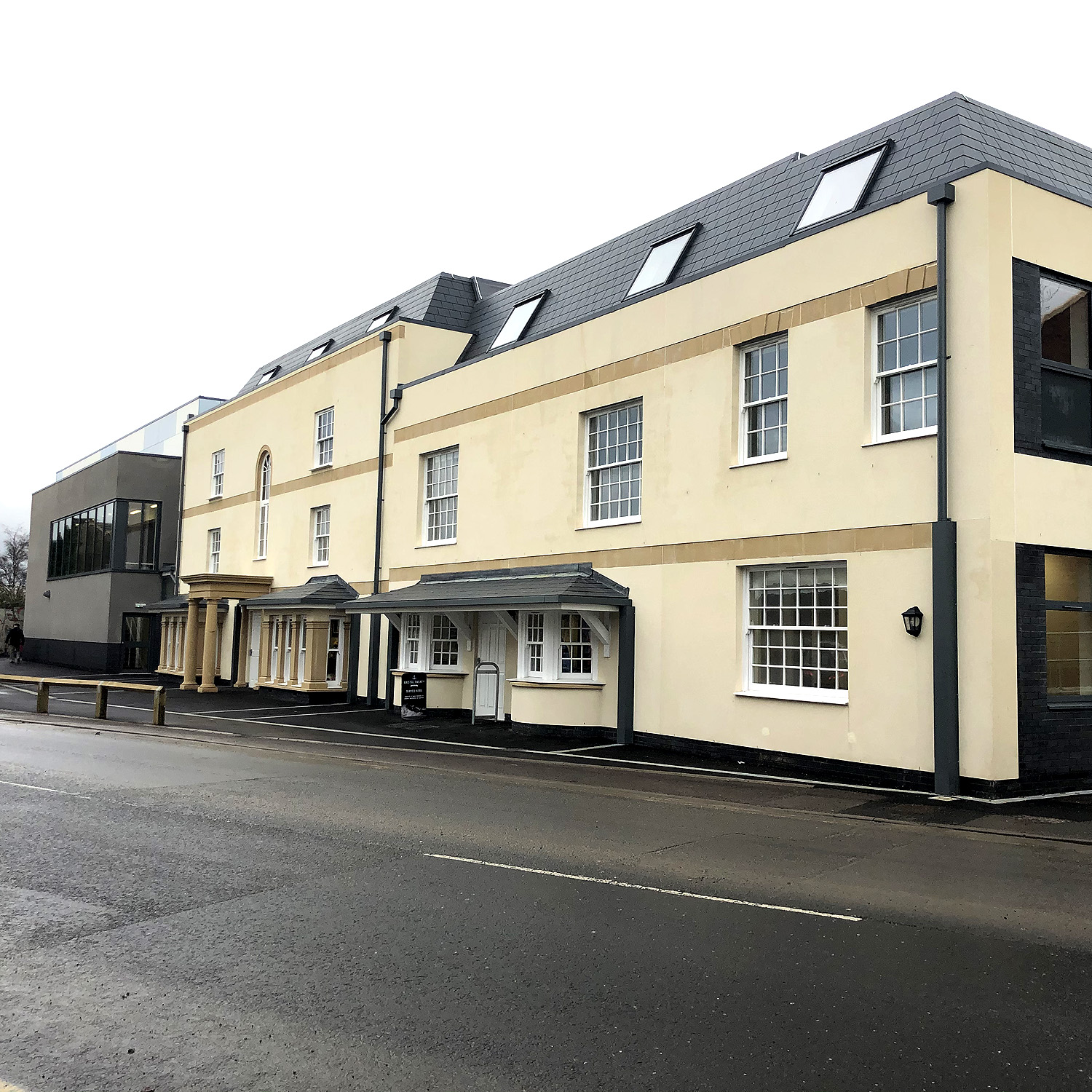 Funded by YMCA Dulverton Group, Sedgemoor District Council, Homes England and EDF's Accommodation Fund, the YMCA Highbridge redevelopment has seen the derelict space transformed into a community café, sports hall, conference and meeting space, with 23 rooms of supported accommodation.
Rupert Perkins, Contracts Director of John Perkins Construction, comments: "We were already extremely proud of the YMCA Highbridge project and what it is providing for the community of Highbridge. It demonstrates the incredible value that can be achieved from investment when collaborative working practices are put in place."
He adds: "Receiving external endorsement, in the form of a Somerset BCP Building Excellence Award, is a great honour, of which our team should be justifiably proud. It is most definitely a bright moment in these challenging times. We look forward to celebrating properly when circumstances allow."
The wider team who worked on the YMCA Highbridge project all deserve huge recognition for their hard work, including: BBA Architects, Brunel, Roger Bullivant, Taylor Plant, William Haley Engineering, Studwelders Composite Flooring, SMG, Le Roc Products, Roofworx, Rateavon, J&P Builders, Architectural Aluminium and Glass, Mastercraft Joinery, Hi Tec Joinery, Ceilings and Interiors South West, Machin and Endicott, Chilcott Metal Products, Prestige Flooring, Somerset Mechanical, REF Electrics, Optimum Combined Services, Regal Tile, PH Scaffolding, Kensington Systems, and Reynolds.